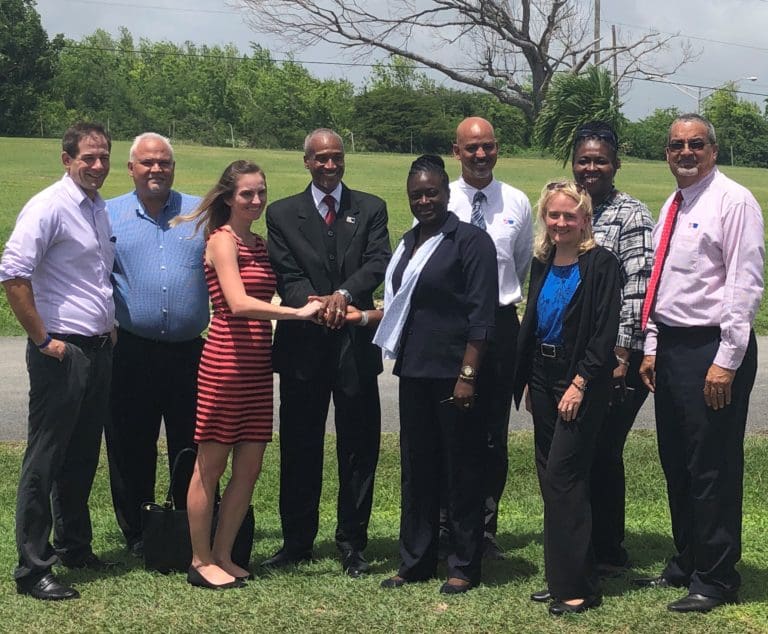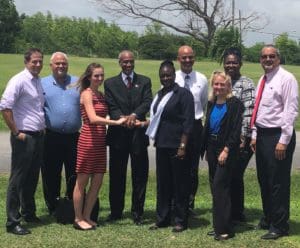 Sydney Spence Gruters, the state director for U.S. Department of Agriculture (USDA) Rural Development in Florida and the U.S. Virgin Islands, is in the U.S. Virgin Islands. She visited St. Croix on Wednesday, Sept. 19, to meet with officials from the Area VII — U.S.V.I. USDA Rural Development Office and the U.S.V.I. Economic Development Authority (USVIEDA) on St. Croix, according to a press release from USVIEDA.
During this first visit to the territory, Gruters congratulated the USVIEDA on being awarded a $50,000 grant by the USDA Rural Development Office to purchase and install a generator that will provide uninterrupted electricity for the Incubator Program facility and for USVIEDA industrial park offices that are located at the William D. Roebuck Industrial Park on St. Croix.
"The USVIEDA applied to the USDA Rural Development Office for this grant in March 2018," said Cusa Holloway, manager of the Incubator Program. "The installation of this generator will allow for continuous support services to be provided for our Incubator clients and for our business community. Much thanks and appreciation to grant writer Mrs. Jonetta Darden-Hill and members of the USVIEDA team who were all instrumental in the completion of this grant application."
Gruters also participated in a tour of the William D. Roebuck Industrial Park during her visit with USVIEDA and USDA officials.
"The funding from this grant certainly allows us to continuously provide our business community with the services they need, especially for our Incubator clients and our industrial park tenants," said Wayne L. Biggs Jr., USVIEDA assistant chief executive officer/chief operating officer.
"We are extremely appreciative of this award, and I am especially thankful for the diligent work of the USVIEDA team for facilitating the application for this grant. We certainly look forward to a continuous relationship with USDA State Director Sydney Gruters and other USDA officials both locally and abroad," said Biggs.
For more information, contact Cusa Holloway at 719-2037, ext. no. 2721.