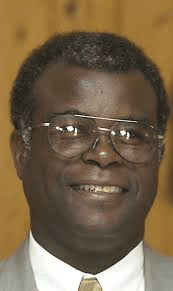 The National Association of African Americans in Human Resources (NAAAHR) has invited Valdemar Hill Jr., Ph.D., an experienced professional in human resources management, to serve as a keynote panelist at their annual anniversary conference in September. Dr. Hill, the only invitee from the U.S. Virgin Islands, will be with other panelists from all over the world, who will include representatives from South Africa, China, Kenya, United Arab Emirates, Japan, Italy, Jamaica and other nations. The panel is entitled: The Global Human Intelligence Panel.
The 2018 Global Human Intelligence Conference celebrating NAAAHR's 20th Anniversary will be held from Sept. 27-30 in Eagle Crest, Michigan.
The mission of NAAAHR is to provide a national forum where black and African-American human resources (HR) practitioners and those who are aligned with its goals can share, gain information and provide leadership on issues affecting their individual careers and the global workforce.
NAAAHR has a membership of over 15,500 HR members and affiliates. It operates over 25 chapters and interest groups throughout the nation.
The 2018 National Conference is its signature event where it is expected that 1,000 attendees from across the globe will join for the celebration — not only HR professionals but professionals from all disciplines, convening for the exchange of ideas to discover new solutions for Global Human Resources challenges.
Hill is in the process of organizing a NAAAHR chapter in the Virgin Islands and encourages all that are interested in being a founding member to contact him via his email address: Valdemar_hill@yahoo.com. (www.naaahr.org)