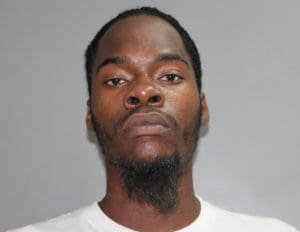 Police are looking for 24-year-old Callistus Ettiene, known as"Cactus" Ettiene, who is wanted on a string of violent charges.
According to the V.I. Police Department, Ettiene is wanted for first-degree burglary, unauthorized possession of a firearm during the commission of a crime of violence, first-degree robbery, first-degree assault, second-degree robbery, grand larceny, home invasion, unauthorized use of a vehicle, third-degree assault and discharging or aiming a firearm.
Ettiene is 5 feet, 11 inches tall and weighs 152 pounds, with a slim build, short black hair, brown eyes, and a dark complexion. He frequents the Mutual Homes in Estate Grove Place, police said.
The VIPD warned that Ettiene may be carrying a firearm.
Police urged anyone who comes in contact with the suspect to call the Criminal Investigations Bureau TIP-LINE at 469-475-3871, 340-778-2211, the 911 center, or the anonymous tip service, Crime Stoppers USVI at 1-800-222-8477.