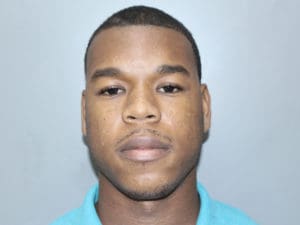 The V.I. Police Department on Friday arrested 23-year-old Shamauri A. Camsel and charged him with stealing a car.
According to the police report, at 9:46 p.m. Tuesday the 911 call center received a report from a woman saying her vehicle had been stolen from her resident in Contant.
Police found the vehicle in the Red Hook area and identified a suspect.
At 11:40 a.m. Friday, police arrested Camsel and charged him with unauthorized use of a vehicle. He was processed, bail was posted, and he was released pending his advice of rights hearing.