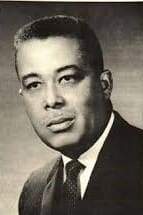 Dear Source:
The 18th Virgin Islands Board of Education (VIBE) commemorates the birthdate of Arthur A. Richards, one of the icons of education in the Virgin Islands. The board believes it is important to recognize and commemorate those persons who have shaped the educational process in the territory. Often, generations of children pass through V.I. public schools and have no idea who the buildings were named after or why. The board is attempting to provide a sense of history and assure the children that affording them a quality education was a conscious decision that was made many years before they were born.
Arthur A. Richards was born on St. Croix, Virgin Islands, on Sept. 8, 1924. He was a product of the local elementary and secondary schools on the islands. Richards attended Howard University in Washington, D.C., earning his bachelor's degree in 1949. After completing his studies, he returned to the Virgin Islands, where he accepted a teaching position at the then Frederiksted Junior High School. A year later, he moved to the Christiansted Junior High School where he taught for one year. In 1951 he was appointed as principal of the Frederiksted Elementary School, and he served in that capacity for seven years.
Richards continued his education and earned a master's degree in 1961. He continued to move through the ranks of education, going from deputy commissioner and later commissioner of education for the V.I. Department of Education.
The members of the 18th Virgin Islands Board of Education stand on Richards' shoulders and feel that he is due recognition and to be commemorated in the month of his birth. The board asks that the public join it in remembering his contributions and honor his memory.