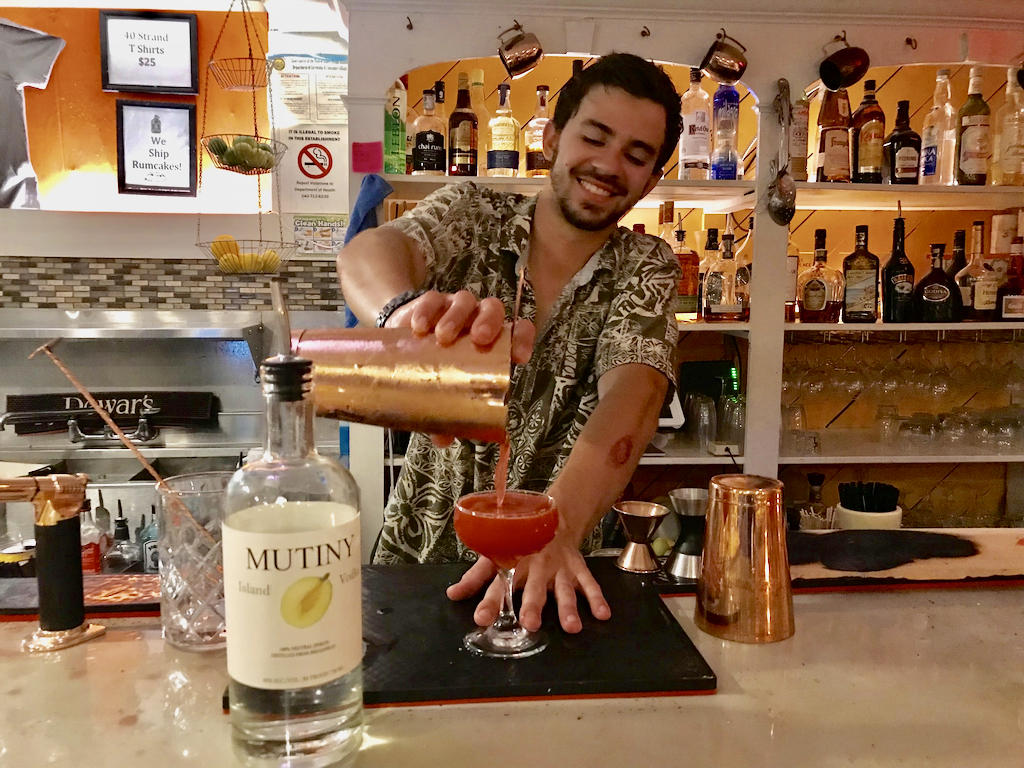 Todd Manley had been thinking about creating a liquor with the taste of the islands, a vodka that would pay tribute to his island home. A decade after the idea came to him, he launched Mutiny Island vodka, made with local breadfruit instead of the traditional potatoes or grain.
"A lot of folks think the goal was to set out to make vodka and sell liquor – kind of," said Manley, an award-winning chef and owner of 40 Strand Eatery. "There's more to it than that. This is an opportunity for me to give back to my adopted island home of St. Croix."
Manley premiered his "best batch" of Mutiny Island Vodka in 2017 and four restaurants in downtown Christiansted are serving up cocktails made with the concoction.
Manley, who came to the islands in 2010 from Richamond, Virginia, said he got the idea 11 years ago, when he explored the idea of distilling vodka using guinea grass he saw growing along Northside Road. The abundance of the grass made it seem like a great idea for making vodka, he said, but it didn't pan out. The grass idea went by the wayside, while the idea for distilling vodka remained. Instead, he turned to a another crop that grows int eh tropics all around the world.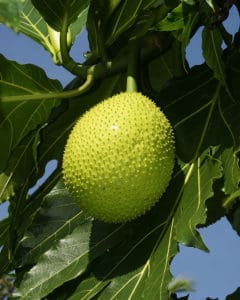 "I love breadfruit and the many ways it can be cooked," said Manley. He learned the Tahitian name for breadfruit – Ulu – means potato. Armed with the knowledge that vodka is derived from potato, Manley began his quest to utilize the "island potato" as the main ingredient in his island vodka.
Through trial and error, Manley developed his "best batch" of island vodka in 2017.
"The process of converting starches into sugars is the same in the potato as it is in the breadfruit," Manley said. However, the breadfruit contains about 70 percent more starch than potatoes, so there is a higher yield of sugars to ferment with the breadfruit, he said.
"Island vodka and vodka are different. Not that one is better than the other. With island vodka, you can taste citrus and green banana as you experience its silky smoothness. You don't get that with other vodkas," Manley said.
Shortly after he prefected his island vodka, Manley was working at a charity event with his friend, chef Sam Choy, and the two sat down for Choy's first taste. Choy was so impressed, he counseled Manley to keep it a secret while they did more work. The two began to research everything they could get their hands on about breadfruit at the University of Hawaii,
"Breadfruit does so many things in agriculture," Manley said. "It produces more food per acre than any other agricultural product. Flour can be made from breadfruit, which is nutritious and gluten-free. Anything made with regular flour – like pasta – can be made with breadfruit flour."
Another property of the plant is that it's a natural insect repellent. Tomatoes, zucchini and other crops can be planted between breadfruit trees and the crops will be protected. The male flower of the breadfruit is 100 times more powerful than Deet in repelling the mosquito, Manley said.
Manley and Choy are looking to further develop the crop in the territory.
"We are actively seeking grants from USDA, but have not completed all of the processes. We would like to expand the use of breadfruit beyond island vodka," he said. "There is so much more about breadfruit that excites me besides Mutiny Island Vodka."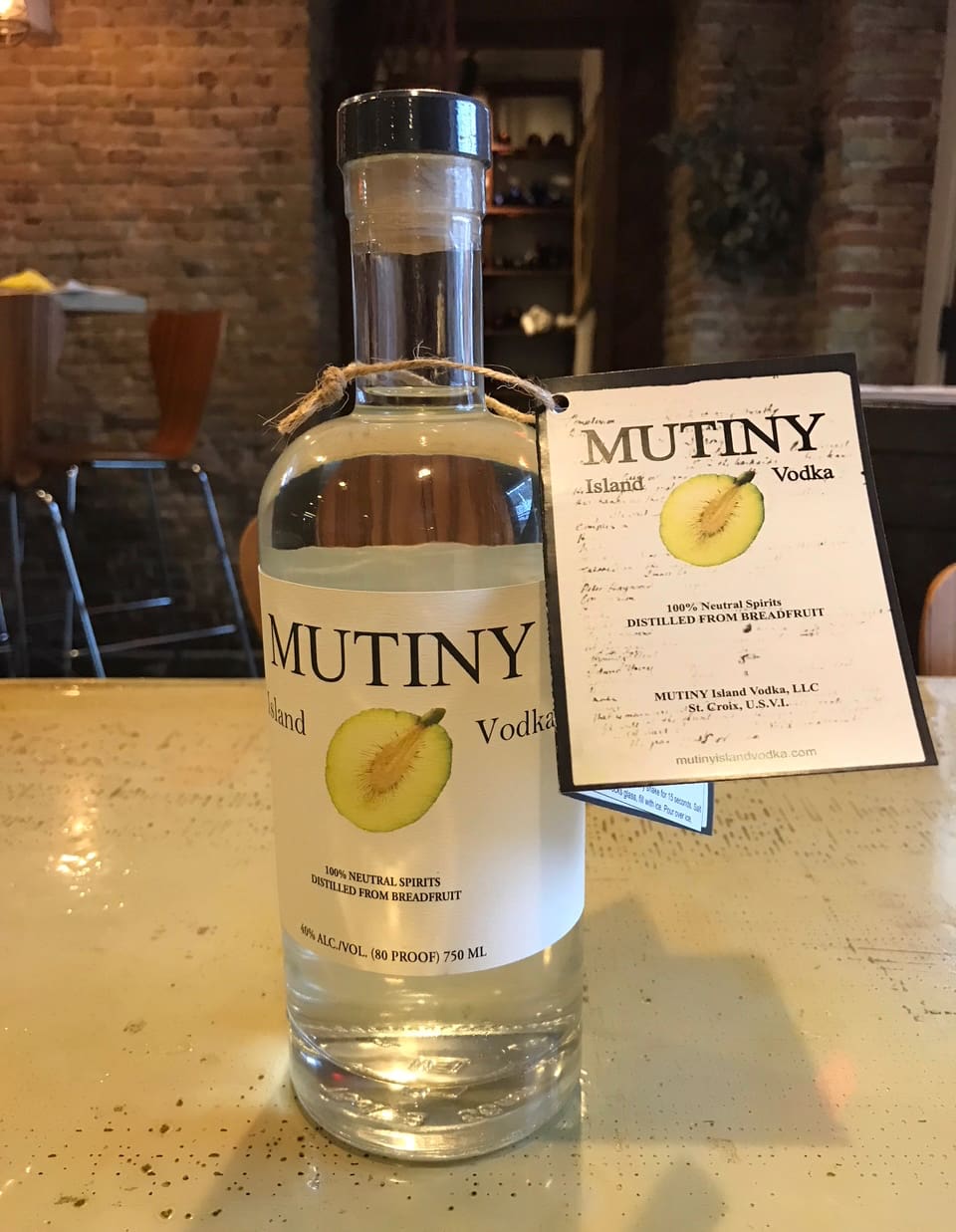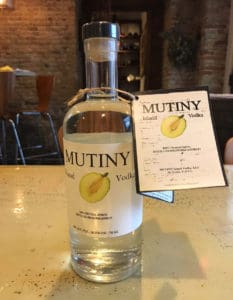 Manley said Hawaii will host a breadfruit seminar in Octover and Virgin Islands Commissioner of Agriculture Carlos Robles plans to attend.
Choy hopes that St. Croix and American Samoa can become the American suppliers of breadfruit flour.
"Our product would employ many workers and bring attention to our island, thus boosting our economy," Manley said.
Manley partnered with double gold medal winning distiller Chris Richeson, owner of Chesapeake Bay Distillery LLC in Norfolk, Virginia, to perfect ad produce Mutiny Island Vodka. While the vodka is a tribute to the islands, it is currently being distilled in in Virginia and shipped to St. Croix because they don't have the distilling infrastructure to keep up with the demand, he said. But that may soon change.
"We are pushing to have a new distillery on St. Croix by Oct. 15 of this year."
Meanwhile, local restaurants and taverns are catching on.
Europeans first discovered breadfruit growing in the South Pacific in the 18th century. The English saw it as a potential staple food crop for their colonies in the Caribbean. Captain William Bligh was on a mission to bring home breadfruit trees. That voyage, aboard HMS Bounty, was interrupted by the famous mutiny, which became immportalized in the book and movie versions of "Mutiny on the Bounty." Bligh's collected trees were thrown overboard by the mutineers.
"This explains my use of the word Mutiny," Manley said.