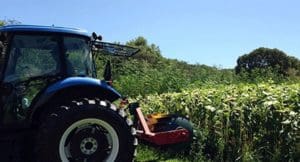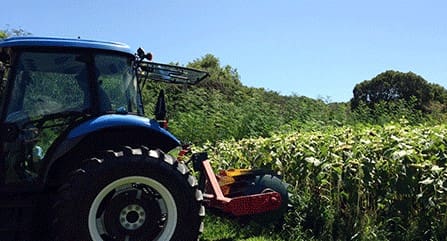 Rural Development U.S. Department of Agriculture (USDA) has announced the availability of funds and requests for applications for the Rural Energy for America Program Renewable Energy Systems & Energy Efficiency Improvement Loans & Grants (REAP) Program. The program provides guaranteed loan financing and grant funding to agricultural producers and rural small businesses for renewable energy systems or to make energy efficiency improvements.
Who may apply?
· Agricultural producers with at least 50 percent of gross income coming from agricultural operations, and
· Small businesses
Note: Agricultural producers and small businesses must have no outstanding delinquent federal taxes, debt, judgment or debarment.
How may the funds be used?
Funds may be used for renewable energy systems, such as:
· Biomass (for example: biodiesel and ethanol, anaerobic digesters and solid fuels)
· Geothermal for electric generation or direct use
· Hydropower below 30 megawatts
· Hydrogen
· Small and large wind generation
· Small and large solar generation
· Ocean (tidal, current, thermal) generation
Funds may also be used for the purchase, installation and construction of energy efficiency improvements, such as:
·High efficiency heating, ventilation and air conditioning systems (HVAC)
·Insulation
·Lighting
·Cooling or refrigeration units
·Doors and windows
·Electric, solar or gravity pumps for sprinkler pivots
·Switching from a diesel to electric irrigation motor
·Replacement of energy-inefficient equipment
What funding is available?
· Loan guarantees on loans up to 75 percent of total eligible project costs
· Grants for up to 25 percent of total eligible project costs (This is reimbursement after the installation/construction – applicants do not get this upfront.)
· Combined grant and loan guarantee funding up to 75 percent of total eligible project costs
Deadlines:
*Applications for Grants of $20,000 or Less and/or Loan/Grant of $20,000 or Less Combo Applications — Oct. 31, 2018 or April 1, 2019
*Applications for Unrestricted Grants and/or Loan/Unrestricted Grant Combo Applications — April 1, 2019
*Energy Audit and Renewable Energy Development Assistance Grants-Jan. 31, 2019
*Guaranteed Loans — Continuous Application Cycle
For applications or for information on the B&I Loan Guarantee Program, REAP, Energy Audit and Energy Development Assistant Program or NOSA for REAP 2019 Funding, email Rena Elias, area specialist of Rural Development USDA, at [email protected] / 773-9146, ext. 4 / fax: 1-855-475-6940.
Applications for the grant programs only can be mailed or delivered to the office before the application deadline or postmarked before the deadline.
Rural Development, Attn: Rena Elias, 4401 Sion Farm, Suite 2, Christiansted, VI 00820
Application for the guaranteed program must be completed directly with a lender of the applicant's choice. The lenders process the guaranteed applications.