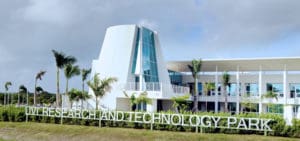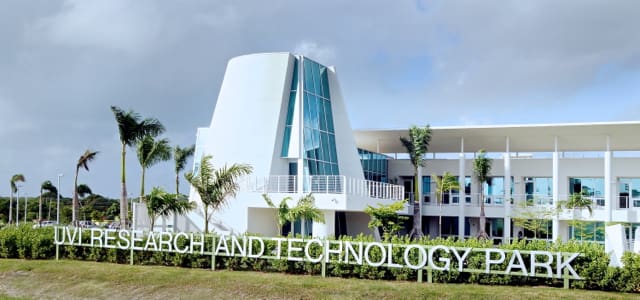 The University of the Virgin Islands will lead a collaboration of four entities that received a $9 million award over five years in funding from the National Science Foundation to create the Center for the Advancement of STEM Leadership (CASL). This is the nation's first broadening participation research center. The four partner institutions involved in the execution of the grant are the University of the Virgin Islands, North Carolina A&T State University, Fielding Graduate University and the Association of American Colleges and Universities.
CASL's goal is to serve as the nation's premier intellectual and scholarship-generating resource for examining and determining the kind of leadership that broadens the participation of African Americans in STEM (Science, Technology, Engineering, Mathematics).
Likewise, CASL aims to meaningfully contribute to the development of next generation leaders who are able to preserve the legacy of Historically Black Colleges and Universities' (HBCU) success. Through its wide-ranging objectives of broadening participation research, expanding STEM education, and developing mainstream outreach and knowledge transfer, UVI will be the lead institution charged with achieving the grant's research objectives.
The university's president, David Hall, expressed that through this award, the National Science Foundation is placing the future of STEM leadership within HBCUs in the hands of UVI. "This $9 million grant from NSF to establish a Center for the Advancement of Leadership in STEM is an outstanding statement about the enormous work and success of the University of the Virgin Islands in STEM fields," said Dr. Hall.
"Our faculty and students have perfected various models of success that must be researched, studied, compared to others and disseminated throughout the nation. To be the lead institution in this powerful consortium of institutions, and to house the center is more compelling evidence of UVI's quest for greatness" Hall said. "I want to applaud Provost Camille McKayle for her outstanding work and leadership in achieving this accomplishment for UVI. The future of the U.S. and world economy turns on the work that is occurring in various STEM fields, and HBCUs play a critical role in attracting, developing and inspiring future leaders in this field. This is an awesome and humbling task that we and our partners are ready and willing to undertake."
UVI's provost Dr. Camille McKayle, who is principal investigator for the grant, shared that UVI is proud to be a part of this historic center, and she is pleased with the homage that it will pay to the many faculty and administrators that have created a pathway to STEM greatness for so many UVI graduates.
"The University of the Virgin Islands' STEM programs have long produced excellent graduates who have gone on to make their mark in the classrooms as STEM teachers, in the STEM workforce, as well as, in graduate programs, earning Ph.D.s in various STEM disciplines," said Dr McKayle.
"We have been able to do this consistently, in spite of having fewer resources than many other institutions. These types of stories are not uncommon at HBCUs. The Center for the Advancement of STEM Leadership seeks to honor, preserve and build on this success through rigorous research that will lead to an understanding of the type of leadership that facilitates this."