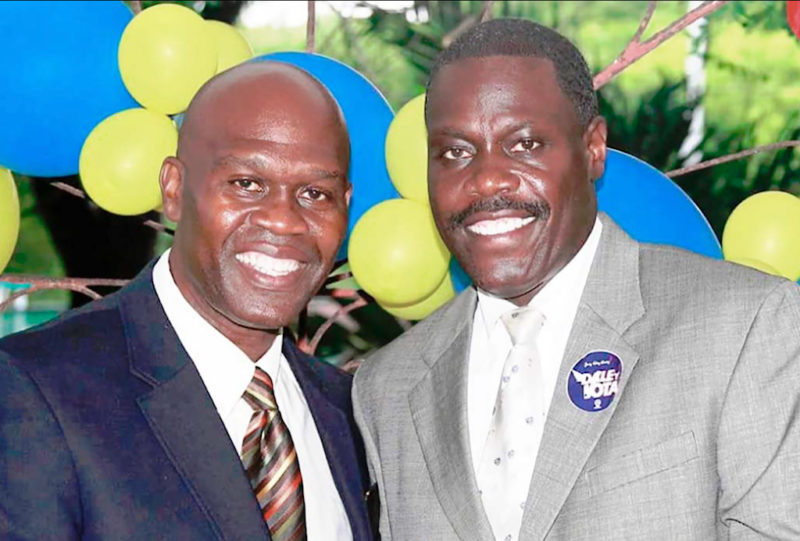 Moleto A. Smith Jr. and Hubert Lorenzo Frederick, Independent candidates for Governor and Lieutenant Governor in the Nov. 6 General Election, have announced the grand opening of the Smith-Frederick St. Thomas Campaign Headquarters will take place at 4 p.m., Sunday, Aug. 12. The headquarters is located immediately east of the Windward Passage Hotel on the Charlotte Amalie Waterfront.
The candidates invite the public to join them as they present a vision for having a responsive government of trustworthy, competent, committed, experienced and transparent leadership, with the passion to put people first and to execute efficiently and effectively. Come out and meet and mingle with the candidates as they highlight some of the top priorities of the Smith-Frederick 9-Point Prosperity Plan and Comprehensive Strategic Visions. These ideas will take the Virgin Islands from a disaster zone to a Caribbean Powerhouse: Creating an economy that works for all of us, fixing the fragmented health care system, protecting retirement benefits and achieving excellence in education
Light refreshments, a cash bar and live entertainment by Fourth Dimension Band, Imagination Brass and a guest performer from Dominica, will highlight the activities.
For more information on the Smith-Frederick Campaign, tune in to the weekly radio show, "An Evening with Moleto A. Smith Jr.," at 7 p.m., every Friday on 90.9 FM or via Livestream on https://www.cbnvirginislands.com/css909fm; or visit the campaign website at www.sf2018.net.