To try to inform the community on where the candidates stand, the Source sent each senatorial candidate a questionnaire with questions on pressing issues for the territory. We are running the answers in the order in which the candidates responded. (See Related Links, below.) We aim to publish all the Democratic Party candidates answers we receive prior to the Aug. 4 primary, contingent upon the candidates providing their responses in time. This story covers the views and planned initiatives of Candidate Annette Scott who is running as a Democratic candidate in the St. Croix District.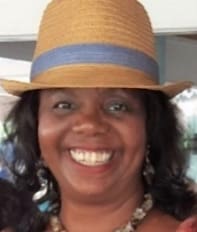 Source: The V.I. government has a $100 million-plus annual deficit, currently cannot borrow on the private market and is not paying many of its obligations, to GERS, to WAPA, territorial nonprofits, sewage treatment contractors, trash haulers, health care contractors and more. But the territory has never missed a debt payment on its $2 billion in debt. Half of that is secured by federal rum taxes which pay creditors before the territory gets control of the funds and half is secured by V.I. Gross Receipts taxes which, by statute, IRB is supposed to give to a third party to pay creditors first. How can the territory avoid a fiscal shortfall that could force cuts to services and government layoffs in order to pay creditors first?
Scott: This has been an ongoing issue and the monies need to go directly into the designated tax fund to be properly dispersed to creditors and taxpayers. Big Question to the Government, WHY doesn't this happen?
Source: What is your fiscal and economic plan?
Scott: The first step for Fiscal responsibility should be a reduction of the Senate members to nine or seven. I question the need for full-time senators. The territory may be able to be run efficiently with part time Senators at 20 hours a week. Also, reduce the senatorial budget! No more vehicles. The general fund can save millions of dollars per term if it does not have to maintain 15 vehicles. The cost of one vehicle purchase, plus car maintenance, car insurance and gas vouchers are estimated at approximately $126,000. In addition, if we reduce the senate to nine we will save approximately $510,000 on salaries per year; and if we have seven senators we save $595,000 on salaries per year.
Economic development – Government needs to stop funding projects fiscally. Instead we need to become stockholders with investors. In addition, we need to look at eco-tourism: the development of an Olympic-sized pool and recreational center to attract Olympic swim teams to practice here year-round. Also, Incorporate agriculture farming to industry and let's start exporting our goods, such as plantains, bananas, coconuts, and pineapples.
Source: Many young Virgin Islanders are seeking educational and financial opportunity outside of the territory. What plans will you execute to encourage those that remain to stay, and to get those that have left to return?
Scott: The pay offered must be competitive and attractive to encourage them to return, an incentive package can be offered. Increase training with certification and licensing here. Expand the Vocational School's ability to license the various trades such as plumbing, masonry and electrician.
Source: What would you propose to address the collapse of GERS in light of the $3 billion-plus shortfall and projected exhaustion of all funds between 2020 and 2023?
Scott: All agencies including the government's portion must be paid into the system monthly. All those vacancies need to be filled – especially the federal-funded positions which need to be filled immediately. End the offer of early retirement incentives since we have no source of income to sustain GERS. In addition, if senators retire after three terms their monies should remain in the GERS until they reach age 62, with the possibility of a 401K offering and removal of pension funds under the government's control and place it into reliable guaranteed investment funds that will assure timely annuity payment to individuals.
Source: How will you help make government more transparent?
Scott: Keep the community informed, open door policy, town hall meetings and forums.
Source: How do you feel about legalization of marijuana and why?
Scott: I am not in favor of legalization of marijuana for recreational use unless the federal government changes it from a schedule one drug. To consider the legalization of any drug in our community we must have all of the pieces for enforcement including regulatory aspects, licensing, specific zoning for growing and monitoring of each plant. Other considerations must factor in the THC level, the minimum age of persons for purchasing marijuana and penalties for illegal sales. A paramount issue would be the health impact of individuals' long term use and abuse. Finally, monies from sales must be channeled directly towards physical, mental and emotional health treatments.
Source: What can you as an elected official do to help alleviate violent crime in the territory?
Scott: Allocate funds to increase police presence via foot patrol in high-crime areas. install more lighting, find out who is responsible for bringing guns into the territory and track the weapons to their use in violent crimes, making those individuals fiscally responsible for the loss of life from the use of the weapons, allocate funds to develop alternative activities to crime, developing programs for youth that would serve as a deterrent to crime.
Source: How do you see your role in overseeing government agencies?
Scott: To assure that their daily operations are transparent and that they are fiscally responsible in expanding their funds in a timely manner.
Source: Why are you running and why should voters choose you instead of another candidate?
Scott: The community has asked me to run. I am a dedicated civil servant, hard worker and want the best quality of life and wealth for our community.
Source: What will you do to mitigate the effects of climate change on the territory?
Scott: Enforce those policies already in place to protect our land and ocean. Have a stronger disaster plan as the storms have become more destructive. Work closely with VITEMA and first responders.
Source: What is your plan to improve the schools and the quality of public education in the territory?
Scott: As we rebuild, build concrete schools. Also work closely with the commissioner and superintendent to ensure that the best curriculum and best practices are being implemented in our schools. Finally, allocate sufficient funding for education to meet the demands for supplies and teacher salaries.
Source: How will you ensure that adequate funding is put toward healthcare services in the territory?
Scott: Line item those monies to go directly into healthcare.
Source: A significant amount of post-hurricane recovery on St. John, St. Croix and St. Thomas was made possible by non-profit organizations and volunteer groups. But private donations are down and budget deficits make more funding difficult. What would you, as a legislator, suggest to help support these community groups?
Scott: As we encourage new business to come into the territory we could offer an incentive that would directly benefit these investors to donate an annual tax-deductible donation to these non-profits.
Source: What do you as a senator believe should be priorities for infrastructure, parking and walkability on St. John? On St. Croix? On St. Thomas?
Scott: On a territorial-wide basis, especially for St. Croix, we need to build a state of the art medical facility that would include services for mental health treatment with sufficient qualified staff to meet the needs of our community. More lighting in the parking areas, including surveillance cameras, police foot patrol and the development of safe walking areas with sidewalks. Development of a convention center and hotel for St. Croix. As we rebuild structures like the Department of Health which constantly has the sea blast, we need to rethink the air cooling system since the mechanism is compromised by the sea blast, which corrodes the AC coils. We should not rebuild using dry walls, rather we should use concrete with no drop ceilings.
Source: The Revised Organic Act of 1954 gives the V.I. Legislature the power to establish a USVI constitution by any means it chooses. Currently, the territory cannot charge different property tax rates to different parts of the territory. The territory could set up property tax districts if it enacted a constitution. What should the Legislature do in regards to a USVI constitution?
Scott: Review the recommendations that President Obama made and finalize the constitution and resubmit it after the present U.S. President is gone. Develop another committee that includes representation of our diverse multicultural community. Make sure it is a constitution that protects the rights of every Virgin Islander.