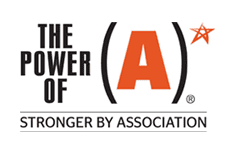 The American Society of Association Executives (ASAE) has given its 2018 Power of A Gold Award to the American Public Power Association (APPA) for coordinating mutual aid to restore power to the U.S. Virgin Islands after the territory was hit by back-to-back Category 5 hurricanes (Irma and Maria) in 2017.
ASAE also honored the APPA because it rallied its members to provide mutual aid over six months' time. Because the three islands' electric systems were severely damaged, more than 90 percent of residents lost power for extended periods.
The local public power utility, U.S. Virgin Islands Water and Power Authority (WAPA), reached out to the APPA for assistance in the long and complex process of restoration.
"We loved and embraced the mutual aid process. I think it was a little new to us, but the assistance was outstanding — our sister utilities treated us like we were one of them. They came to the Virgin Islands with the mission to restore every single customer and give every ounce of support," said Clinton Hedrington, chief operating officer of electric systems of USVI-WAPA.
"On behalf of our governing board and CEO Lawrence Kupfer, I also have to recognize our hard-working employees, who worked tirelessly to restore power to our community and thank our customers for their exceptional patience during this challenging time."
"Congratulations to the American Public Power Association for implementing such a necessary initiative that strengthens our society," said Sharon J. Swan, FASAE, CAE, CEO of the American Society for Clinical Pharmacology and Therapeutics and chair of the Power of A Awards Judging Committee. "Their initiative exemplifies how no other sector helps improve lives as comprehensively as the association community."
The APPA coordinated efforts among the public power utilities stepping up to provide mutual aid, as well as with partners at government agencies such as the Department of Energy and the Federal Emergency Management Agency (FEMA). The entire effort involved complex coordination of people, materials, transportation and logistics such as food, water and lodging.
The process of power restoration took 1,000 linemen, including both utility employees and contract workers, to install 8,851 poles, 5,142 transformers and 5.6 million feet of wire. More than 600 bucket, utility and trailer trucks, as well as derricks to dig holes in the islands' rocky terrain were shipped in by barge.
The Florida Municipal Electric Association, Missouri Public Utility Alliance, Santee Cooper in South Carolina, Grand River Dam Authority in Oklahoma, City of Woodbine Electric in Iowa, Nebraska Public Power District, Municipal Electric Utilities of Wisconsin and the Northeast Public Power Association helped the APPA by organizing the mutual aid from their states and regions.
"We celebrate with our fellow citizens in the U.S. Virgin Islands and thank them for their patience during this effort. Restoration has been a well-orchestrated but long and complex process. We are grateful to the mainland public power utilities that answered the call for help," said Sue Kelly, president and CEO of the association.
Through the APPA's mutual aid program, electric utilities help each other in times of need. When a major disaster hits a utility's territory and the utility knows that its own crews and equipment won't be enough to restore power quickly, it calls for mutual aid. It provides its best estimate of how many people it needs and what type of skills they should have. The association coordinates the national public power mutual aid network of more than 1,100 not-for-profit, community-owned electric utilities across the country.
ASAE's Power of A Awards, the industry's highest honor, recognize the APPA community's valuable contributions on the local, national and global levels. The awards recognize the outstanding accomplishments of associations and industry professionals who work tirelessly to strengthen lives, the workforce, systems and structures, the economy and the world.
The American Public Power Association is the voice of not-for-profit, community-owned utilities that power 2,000 towns and cities nationwide. It represents public power before the federal government to protect the interests of the more than 49 million people that public power utilities serve as well as the 93,000 people they employ.
The association advocates and advises on electricity policy, technology, trends, training and operations. The members strengthen their communities by providing superior service, engaging citizens and instilling pride in community-owned power.