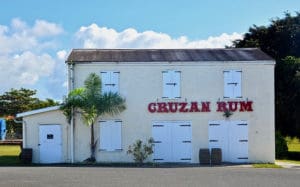 When Hurricanes Irma and Maria ravaged the U.S. Virgin Islands in September 2017, the folks at Cruzan Rum Distillery rolled up their sleeves.
Those two back-to-back Category 5 storms, along with St. Croix's prevailing sense of resilience and community in their aftermath, motivated them to create the Island Spirit Fund, distillery officials said.
Cruzan Rum and its parent company, Beam Suntory, established the fund to assist areas devastated by disaster.
Through 2022, the distillery will donate $1 to the Island Spirit Fund for every case of Cruzan Rum sold.
"When people came down from the states, they saw everyone energized and motivated. They saw the energy and the resilience, and they heard the stories," said Gary Nelthropp, master distiller and Cruzan Rum president. "This drove the Island Spirit campaign."
He and his team named the fund for that strong Crucian spirit, for the way neighbors helped one another and maintained a bright outlook in the wake of catastrophe.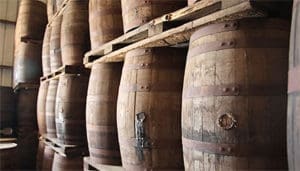 "We assume the volume will come close to a million cases by the end of the year," Nelthropp said.
GlobalGiving manages the Island Spirit Fund. A charity organization with headquarters in the District of Columbia, GlobalGiving issues grants to local nonprofit institutions with "boots on the ground."
"These groups understand where the money is most needed," Nelthropp said.
GlobalGiving connects donors with groups such as All Hands and Hearts as well as Community Foundation of the Virgin Islands and other nonprofits on St. Croix, St. Thomas, and St. John.
Although particulars continue to evolve, the Island Spirit Fund has already gathered momentum. Various Cruzan Rum distributors across the country have agreed to match the distillery's $1 per case sold donation.
"If we can keep this momentum, we'll reach $2 million for the V.I. by Dec. 31, 2018," Nelthropp said. He expects stateside sales to drive the fund.
Initially, Island Spirit Fund will provide assistance in the form of nourishment, supplies, equipment and volunteer support in the USVI. It will encompass both short-term recovery goals and long-term stability projects including environmental rebuilding, community planning, workforce development and job creation – whatever is needed.
"Elderly people are not always capable of getting their yards together, for example. Someone might go in and help these people," Nelthropp said.
Consumers contribute to the fund every time they buy a bottle of Cruzan Rum, whether in the territory or in the states. Individuals can also make direct donations via IslandSpiritFund.org or cruzanrum.com and can follow the fund's progress on the websites.
Cruzan Rum absorbs all transaction fees, allowing 100 percent of the contributions to go to communities in need.
While the Island Spirit Fund is focused on Virgin Islands recovery now, it will broaden its scope to assist other areas hurt by disaster of any kind.
"Last year, our home island of St. Croix faced many challenges in the devastating wake of Hurricane Maria, but the resiliency of the Crucian people and our sense of community never wavered," Nelthropp said in a news release.
"I am honored to help extend this spirit to others in a sustainable and ongoing way through the fund, ensuring that no community, near or far, weathers a storm alone," he said.
Nelthropp grew up in the rum business. He said that Malcolm M. Skeoch reopened the distillery in 1934, after Prohibition ended. Skeoch called it The Diamond Rum Company. In 1953, Nelthropp's uncle, Cedric Nelthropp, came onboard as partner and since then three Nelthropps have taken the helm: Cedric, Donald, Sr., and Gary.
Seven generations of Nelthropp children have been raised on St. Croix.
In September 2017, after Hurricane Irma battered St. Thomas and St. John but before Hurricane Maria struck St. Croix, Cruzan Rum donated $500,000 to the Fund for the Virgin Islands for disaster relief.