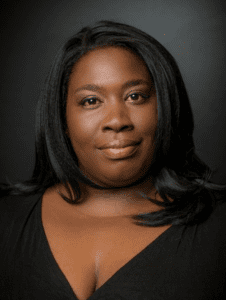 Detra A. Davis, a native of St. Thomas, Virgin Islands, will perform in Las Vegas, Nev., at the National Association of Negro Musicians Inc. (NANM) convention for their opening mass meeting on Sunday, July 22. Davis will perform pieces by Antonín Dvořák, Hall Johnson and Richard Strauss.
NANM is the oldest organization dedicated to the preservation, encouragement and advocacy of all genres of the music of African-Americans. It was founded on May 3, 1919, in Washington, D.C. under the leadership of Henry Grant and Nora Holt. Throughout its years, many artists, including Lena Horne, Margaret Bonds, George Shirley, Jessye Norman, Harolyn Blackwell and Layla Hathaway, have performed at the conventions. Clinicians included Sylvia Olden Lee, Roland Carter, Alain Locke, Grace Bumbry and Shirley Verrett.
In 2015 Davis, a lyric soprano, joined the Collegiate Division of the Carol Brice Branch of NANM and has been honored to perform in several of the master classes and concerts at NANM conventions.
Davis studied piano with John Cahill and the late Alvin Lettsome. She received a Bachelor of Arts Degree in Music Education (with a concentration in voice) from the University of the Virgin Islands (UVI) in 2009. While at UVI, Davis studied voice with Elvira Green, Lorna Freeman and Maria Carmona-Garcia. She sang with the concert choir, concert and jazz bands.
The soprano travelled to France in 2004 and China in 2007 to perform with retired professor Lorna C. Young-Wright, Ph.D. Davis also travelled to Italy in 2006 for the Spoleto Vocal Arts Symposium where she performed in recitals and opera excerpts.
Davis recently performed in several operas with Greensboro Opera, including "Carmen," "The Magic Flute" and a featured role in a world premiere of "Finally Me," a youth inspired opera, presented by Greensboro Opera's Education component.
For more information about NANM, visit https://www.namm.org/.