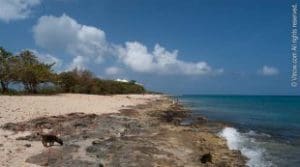 Dear Source:
These are goals to improve the territory after Hurricanes Irma and Maria.
1. Virgin Islanders need to remain resilient and strong.
2. Rebuild damaged houses and buildings.
3. Maintain and modernize the territory's infrastructure.
4. Elect mayors for St. Thomas, St. John and St. Croix. They will administrate the districts and represent residents living on those islands.
5. Create a trusted government for the people.
6. Host community cleanups every month on our islands.
7. Keep the crime low. In 2016, the FBI said the Virgin Islands had the highest rate in the country and it can't happen again. Tourism is the main industry and many visitors didn't return because of the violence.
8. Add more activities for our young community. Open a YMCA on St. Thomas and St. Croix. It will keep them active and they wouldn't be miserable.
9. Build more middle and high schools on St. Thomas and St. Croix.
10. Reduce textbooks and introduce laptops in our schools. It has helped many students on the mainland and they're learning digital.
11. Upgrade the healthcare and education system.
12. Build more hospitals and homeless shelters.
13. Treat St. John better and don't leave them behind.
14. Give all residents their tax checks on time.
15. Grow organic foods and give them to our hospitals, schools and prisons. It will decrease diseases affecting the community.
16. Expand the two airports and increase flights.
17. Provide different options to attract more cruise ships.
18. Existing businesses need to have good service to influence companies on the mainland to operate stores and restaurants in the territory.
Sean Connor Jr., St. Thomas native