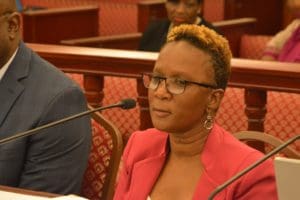 When Felecia Blyden, commissioner of Department of Human Services, presented her 2019 budget request for $64 million from the General Fund last week, she was peppered by senators concerning the condition of the Youth Rehabilitation Center on St. Croix.
As Finance Committee Chairman Sen. Kurt Vialet pointed out, many of the concerns senators discussed were the same concerns senators brought up at a hearing with DHS in March.
"We want YRC to be a rehabilitation center. We don't want to produce hardened criminals," Vialet said.
The issues discussed at the previous hearing that apparently have not been resolved include proper food, lack of air-conditioning, and lack of counselors.
Rashida Rosario-Daniels, deputy commissioner of Human Services, said in March the facility had one counselor. But that has even gotten worse. In her testimony last Wednesday she said no counselors were at the facility, but there was a social worker.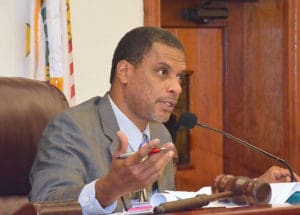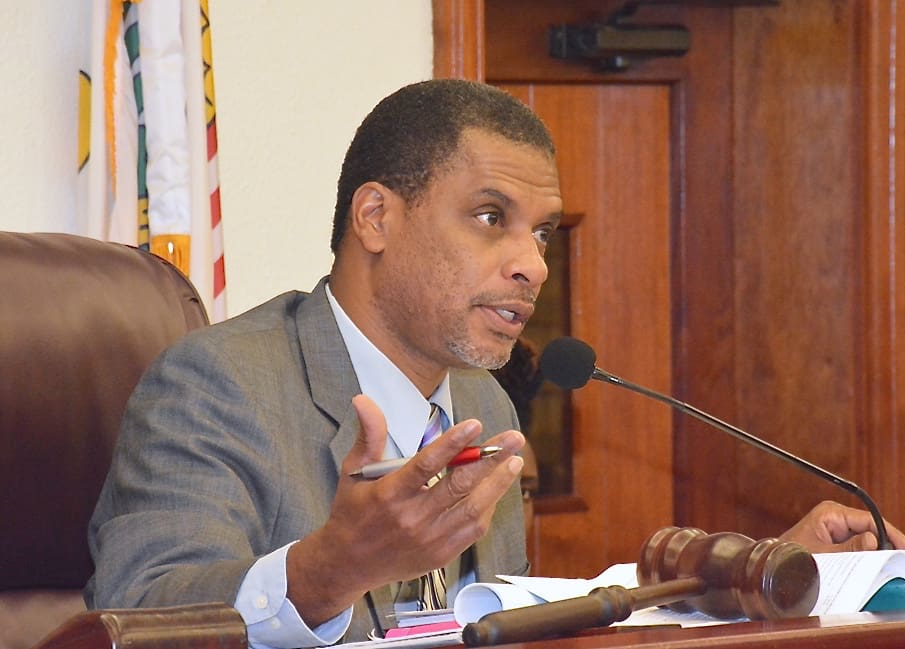 Vialet asked, "Why can't we get a handle on YRC?"
Wendell Gaskin, chief fiscal officer at DHS, said he was trying to make YRC a priority, but the funds for an air conditioning unit could not be found. The estimated cost for the unit is $12,000 to $14,000. Vialet said inmates were working in a kitchen that sometimes reached 100 degrees.
In relation to the food being served Rosario-Daniels allowed that it could be better.
A part of the center's problems is a lack of personnel. Commissioner Blyden testified her department should have 822 employees next year for its 12 divisions administering 84 programs. Presently, she testified there are 87 vacancies – 39 vacancies are funded locally and 48 are federally funded. Nineteen of the federally funded vacancies are posted and half of the vacancies are a part of the Head Start Program.
Kendra Roach, deputy commissioner for Human Resources and Labor Relations, said DHS has a hard time recruiting for the Head Start positions because DHS was in competition with the education department, which paid higher salaries. Blyden testified that in the present fiscal year the department had hired 24 new staff members, had 47 separations, and 22 staff members who retired.
DHS expects to receive $162 million in federal funds next year and expects to distribute at least $55 million in SNAP benefits (Supplemental Nutrition Assistance Program, also called food stamps).
After the hurricanes the department implemented the D-SNAP Program, in which 30,000 applications were processed and approximately $28 million in D-SNAP (Disaster Supplemental Nutrition Assistance Program) allotment were issued. D-SNAP gives food assistance to low-income households with food loss or damage caused by a natural disaster.
Blyden said this year's budget proposal was influenced by the growing preeminence of the V.I. Medical Assistance Program (MAP) and the Bipartisan Budget Act (BBA) of 2018. She said the Medical Assistance Program, or Medicaid, has become one of the largest and most significant of the human services programs. It has become so important this year because the BBA adds an additional $107 million and possibly $36 million more, to the V.I.'s Medicaid allotment. This funding increase comes from the establishment of a new match rate of 100 percent for most Title XIX programs. (Title XIX of the Social Security Act, the Medicaid program, provides funding for medical and health-related services for persons with limited income.) The current federal matching rate is 55 percent. Most of the BBA programs are funded only temporarily.