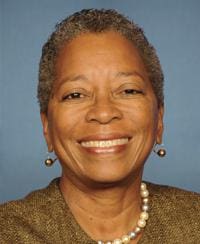 The Democratic Party of the Virgin Islands calls on the Mapp-Potter administration to immediately join Governor Hickenlooper and other governors in their call on the Trump administration to promptly use executive power to end the policy (not law) of separating of children from their parents who are entering the United States for asylum or even if entering illegally.
This practice has been decried by people on all sides of the political spectrum, by Faith leaders, and by the International community.
We in the Virgin Islands must also take the moral high ground. The U.S. Virgin Islands must stand up and be counted on the right side of this important national issue.
And:
On a local level, we call on the administration to not just stop service to the Woodson students who were creating havoc on their bus, but to intervene now, by reaching out with counseling and other means to address and hopefully stem that behavior, prevent worse behavioral problems in the future and to ensure, in so far as is possible, that they successfully finish high school.
This Democratic Party understands that the needs of our young people are complex and that it is critical to our future that they be met, not by lofty words but by the definitive actions we must and will take on their behalf.
Editor's note: Donna Christensen, MD is the state chair of the Democratic Party of the Virgin Islands and former delegate to Congress.