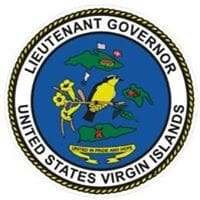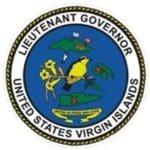 Lt. Gov. Osbert E. Potter, who is also the territory's commissioner of Insurance, warns Virgin Islands property owners not to buy homeowners or commercial property and casualty insurance policies from National General Insurance Corporation (NAGICO) N.V. NAGICO's corporate head office is located in Philipsburg, St. Maarten.
"It has been brought to my attention that NAGICO has issued policies covering property located in the territory. However, the records maintained by the Office of the Lieutenant Governor, Division of Banking, Insurance and Financial Regulation do not show NAGICO as being a licensed insurer or surplus lines insurer in the U.S. Virgin Islands. Virgin Islands [law] prohibits any person from acting as an insurer and from transacting insurance in this territory without being so authorized by a certificate of authority issued by the commissioner.
NAGICO is not licensed or authorized to conduct insurance business in this territory and is thereby not authorized to have any person represent NAGICO for the sale of insurance in this territory. NAGICO is therefore in violation of the U.S. Virgin Islands Insurance Laws," said Potter.
He further stated, "As commissioner of insurance, I have issued an order mandating NAGICO to immediately cease and desist issuing any new and renewal policies in the territory upon receipt of the order."
Although not licensed or authorized to conduct business in the territory, NAGICO, per the order, is obligated to and shall pay each and every valid Hurricane Irma and Hurricane Maria claim filed by NAGICO policyholders for properties located in the U.S. Virgin Islands.
Any person who purchased an insurance policy from NAGICO is encouraged to immediately contact or come into the Division of Banking, Insurance and Financial Regulation at Nisky Center, 2nd floor on St. Thomas (774-7166) or 1131 King Street, 3rd floor on St. Croix (773-6459).
The public is also encouraged to visit the division's website at www.ltg.gov.vi for information on hurricane preparedness and other insurance matters.