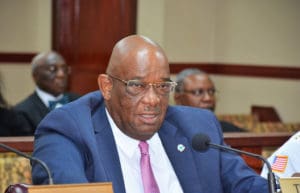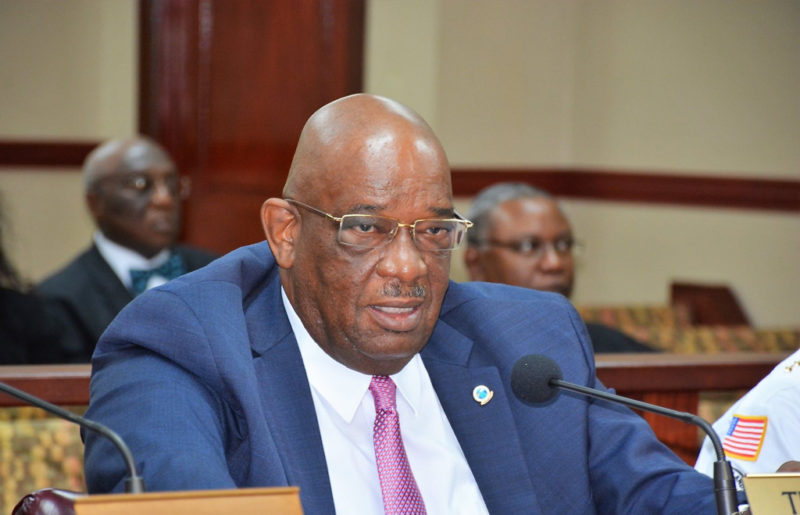 The V.I. Police Department recently bumped up starting pay for recruits to $40,953 – more than $15,000 above the $25,248 the VIPD listed as salaries for vacant police officer positions in 2017.
For years, the VIPD has had a shortage of officers and has struggled to recruit more. For at least the past three governor's administrations, a half-dozen commissioners of police have told senators that low pay and a shortage of applicants passing the background checks and entrance examination are major factors in the shortage.
The territory is in the midst of a severe, persistent, multi-year budget crisis, raising the question of how the territory can afford a large pay raise for a major segment of government employees. The government is more than $40 million behind in pension contributions and a similar amount behind on government utility bills. It owes tens of millions of dollars to contractors to manage the territory's landfills and run its wastewater treatment plants. The 2020 budget has not been submitted yet but revenue figures appear to be similar to years past, suggesting a likely shortfall of at least $50 million.
At the same time, the VIPD has a long history of persistent, severe, uncontrolled overtime costs, amounting to more than 25 percent of payroll. Increased staffing could sharply decrease expensive overtime costs to the extent that overtime is caused by short staffing. It is difficult to cut back on police scheduling as they are first responders in life and death situations.
"I urge talented Virgin Islanders committed to bettering our community to consider a career in law enforcement. … We need your enthusiasm, energy and good ideas," Gov. Kenneth Mapp said in a statement last week.
As of August 2017, the VIPD's budget included 636 positions, with 73 vacancies. There were 40 recruits in training at that time and a smaller class is now training. But retirements and officers leaving for greener pastures have tended to chip away at gains to the force.
In 2016, Police Commissioner Delroy Richards told senators at least 40 officers had left the force that year.
One senator' response to news of the pay increase was to call for more pay increases for more government employees.
"While increasing the starting salaries is commendable, it is only fair that increases are given across the board for equity," Sen. Dwayne DeGraff said in a statement. DeGraff did not suggest a way to pay for those across-the-board pay increases.
"Yes, public safety is an important facet of our community, but granting increases for one entity and not addressing the needs of others holistically may cause more harm than good," DeGraff said.