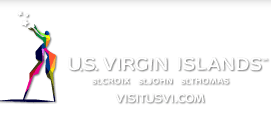 The United States Virgin Islands Department of Tourism has partnered with the University of the Virgin Islands and the Virgin Islands Taxicab Commission to implement the new Taxi and Tour Operator License and Badge Certification program.
For the first time, all three entities have united to create a training program focused on transportation operators. The program will also serve as the initiation requirement for operators, who will have to undergo the training in order to obtain their licenses.
The UVI Community Engagement and Lifelong Learning (UVICELL) Center will develop a comprehensive program geared toward equipping taxi and tour operators with the skills needed to enhance the visitor experience and ensure repeat business. Along with the required key competencies, courses will cover V.I. history and culture, giving participants — who interact with visitors daily — a wealth of information from which to draw.
"Enhancing the visitor experience is a key component of our marketing strategy," said Commissioner of Tourism Beverly Nicholson-Doty. "Our team is strategically working with public and private sector partners to enhance our transportation service. As frontline ambassadors, it is imperative that we equip our taxi and tour operators with the necessary tools to deliver exceptional service."
Program participants must be approved by the VI Taxicab Commission, and the curriculum will be rolled out in two parts. The first phase will provide certification for new taxi license applicants, while the second phase will provide continuing education certification for existing licensed operators. The first class for new operators will begin in early May, as the territory celebrates National Tourism Month. Classes will be held in both districts.
"This partnership will allow the Taxicab Commission to provide the level of education and training required for 21st-century delivery of transportation services," said Executive Director Levron Sarauw Sr.
The program will consist of four sessions, ending with a certification process approved by the Taxicab Commission. Upon completion, participants will be eligible to receive an operator's license and a uniquely numbered ID card showing V.I. certification. Once certified, participants will be required to engage in annual professional development programs.
"We're extremely pleased to enter this agreement with the Department of Tourism and the Taxicab Commission," said Ilene Garner, director of the UVICELL Center. "Our taxi and tour operators generally serve as one of the first points of contact for visitors to our shores, and we look forward to enhancing our tourism product through additional training of our taxi operators."
For more information on the Taxi and Tour Operator Program, contact UVICELL at 693-1100 or visit http://cell.uvi.edu .