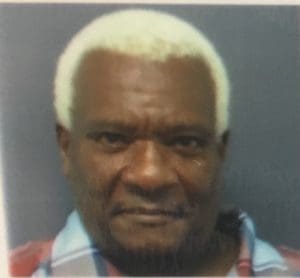 Myron Williams, also known as "Iron" or "Pesh," died on April 5, at his residence. He was 59 years old.
He is survived by his son, Cheston Williams; daughters: Mallyna Williams, Camesha Williams and Camilla Williams Kirkman; brothers: Egbert Williams, Vernon Williams, Terrance Williams and Ray Williams; sisters: Olivia S. Gumbs (Stephanie), Victoria George and Malvina Daniel; brothers-in-law: Dale George Sr. and Manda Daniel; sisters-in-law: Patricia Williams, Verna Williams, Angela Williams and Denise Fraser-Williams; and grandchildren: A'Nyjah, A'Jahnai, A'Marli, A'Zyiah, Ca'Jahri, Zikia, Zane and Zavier Woods, Nakhia and Nalany Kirkman.
He is also survived by his aunt, Cynthia Pennyfeather; uncle, Terrence Ferdinand; nephews: Dr. Austin O. Williams, Allison Williams, Kelly Williams, Vernon Williams Jr., Deon Williams, Julian Williams, Ezekiel Daniel, Dale George Jr., Dannon George, Terrance Williams Jr., Tabari Williams, Tahir Williams, Ray Williams Jr. and Kenneth Copper; and nieces: Averil Williams, Vanessa Williams-Mctavious, Coleen Williams, Selica Todman, Jenelle Daniel, Francis Daniel, Petra Williams and Danaria Cooper.
Other survivors include many other great nieces and great nephews; special cousins: Estella Thomas, Theresa Dewar, Corrine Caines, Arlene Caines-Jones, Laurette Jederon, Paulette Jederon, Joseph Pennyfeather, Alice Lewis, Adron Dubois, Hilroy Humphreys, Jean Humphreys-Coke and Malcolm Williams; special friends: Raphael "Ras" and Beryl Evelyn Host; as well as other relatives and friends too numerous to mention.
Relatives and friends are respectfully invited to attend a viewing at 9 a.m. followed by a funeral service at 10 a.m., Saturday, April 21, at Celestial Chapel at Hurley Funeral Home. Interment will be cremation.
Arrangements are under the care of Hurley Funeral Home and Cremation Center of St. Thomas, St. John and St. Croix.
For online directions and condolences, please visit us at www.hurleyfuneralhome.com