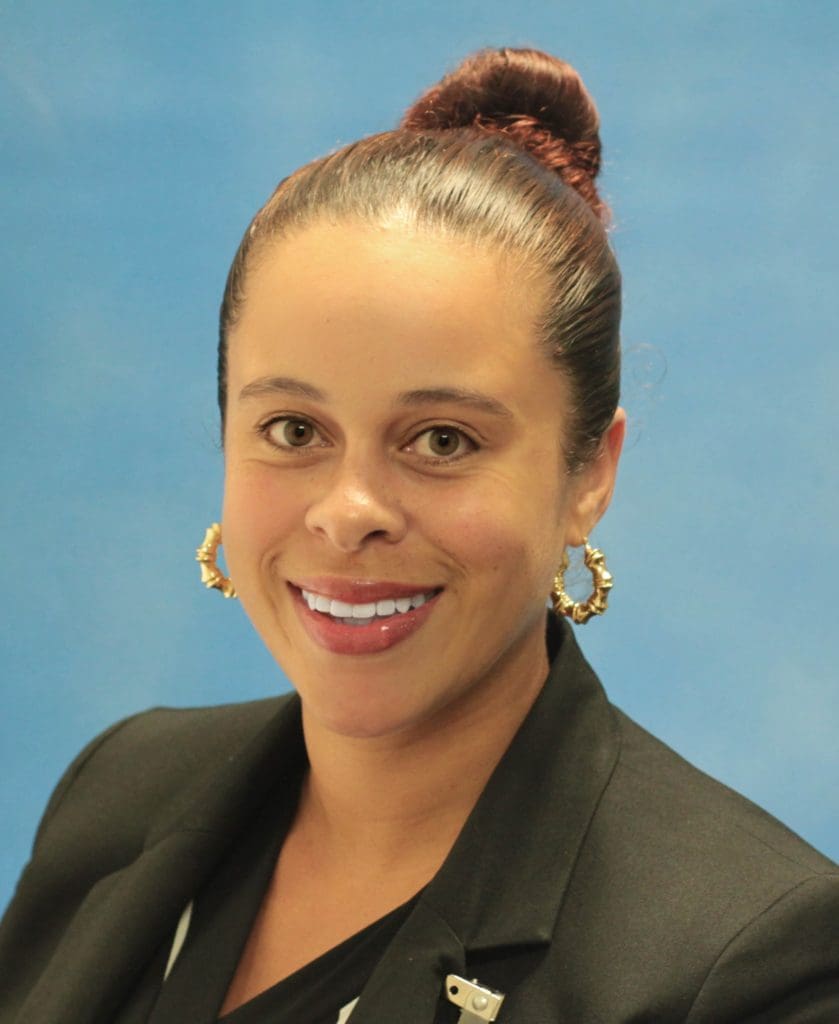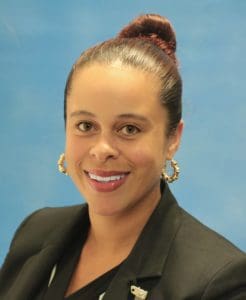 The National Minority Quality Forum (NMQF) has recognized Virgin Islands-native Tina Comissiong as a leader in minority health. According to NMQF President and CEO Dr. Gary Puckrein "The 2018 winners are doing amazing things that both better and diversify the healthcare marketplace. They serve as positive role models for our next generation of leaders in minority health."
Comissiong, who serves as legal counsel and chief compliance officer at the Schneider Regional Medical Center (SRMC), is one of 40 persons from around the country who have been named to this year's list.
After reviewing hundreds of nominees across the country, those selected represent the next generation of leaders in reducing health disparities. All those selected are under the age of 40. (They are known as the "40 Under 40.")
"We are extremely proud of Tina and the quality of work she produces for the Schneider Regional Medical Center" said SRMC CEO Bernard Wheatley. "Her recognition is not only an honor for her but for our entire community."
Tina Comissiong grew up on St. Thomas where both sides of her family have been rooted for generations. After graduating from the All Saints Cathedral School, she earned a bachelor's degree from Duke University in 2000, a Master of Public Administration with a concentration in Health Policy and Management from New York University in 2007, and her Juris Doctorate from Howard University in 2014.
Comissiong is a member of the Maryland State Bar (June 2015) and a member of the U.S. Virgin Islands Bar (November 2015). She received exceptional performance ratings while participating in a two-year Post Graduate Fellowship at the National Institutes of Health – Clinical Center.
She joined the SRMC team in January 2015 and brings several years of experience in health care policy, contract management and health services administration to the healthcare system in the Virgin Islands. Before joining SRMC, she worked as an Administrative Officer at the National Institutes of Health Clinical Center.
In September 2017, Comissiong served as acting CEO of Schneider Regional during both Category 5 hurricanes.
Active in her community, she is the president of the PTSA for her daughter's school and a deacon on the governing board of her church.
"The healthcare field is both exciting and challenging. It is a field that touches the lives of everyone in our community. It is so important that our healthcare system [work] for all in our community" said Comissiong. "Being an advocate is such an important part of what I do. To have my work recognized is both an honor and a humbling experience."
Congressional Black Caucus Health Braintrust Chair Dr. Robin Kelly said, "Our country needs new leaders to fulfill the dream of eliminating health disparities in a generation. Fresh ideas and new approaches are needed to decrease health inequalities for minority communities currently suffering from poor access to quality healthcare."
40 Under 40 recipients will receive their awards at the 2018 NMQF Leadership Summit on Health Disparities gala dinner on April 17 in Washington, D.C.