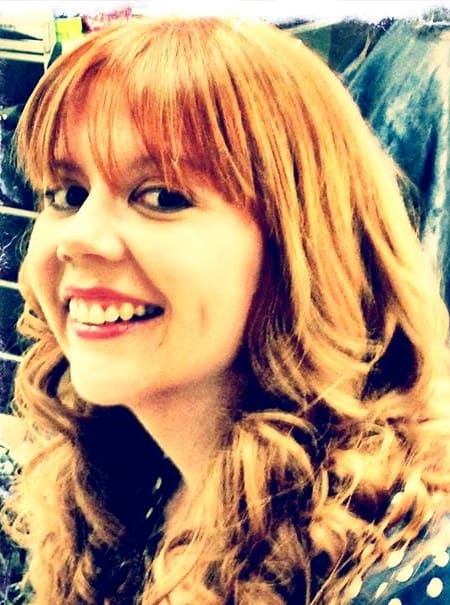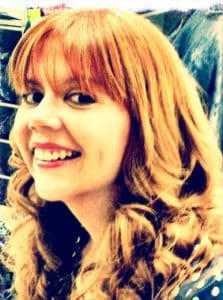 Dear Source:
Whenever something bad would happen to me as a child, my very wise Puerto Rican grandmother would comfort me by saying, "No hay mal que por bien no venga." From bad things good things can come, or in other words, "Every cloud has a silver lining." After experiencing two Category 5 Hurricanes this past year and witnessing all the destruction they have caused, I often think about my grandmother's words of solace.
After attending a Cultural Recovery Summit sponsored by Senate President Myron Jackson a couple of weeks ago and listening to a recent hearing held by the 32nd Legislature's Committee on Workforce Development, Consumer Affairs and Culture, I struggle to find the silver lining of the impact that Hurricanes Irma and Maria has had on our cultural resources in the Virgin Islands. These natural events have highlighted the lack of accessibility of those resources and raised questions about the stewardship of culturally and historically important structures, antiquities and art that have been acquired or gifted to the people of the Virgin Islands. In addition, the focus on the monetary value rather than on the cultural value of these resources do not take into consideration the basic ethics and best practices of organizations such as the American Alliance of Museums.
However, as I listened to my former boss, Dr. Richard Kurin, acting provost and undersecretary for Museums and Research at the Smithsonian Institution, speak at both the Cultural Recovery Summit and the legislative hearing, I couldn't help but feel optimistic. He reinforced the many lessons I learned during my graduate studies in Arts Administration and Museum Studies. He also reminded me of the dedication and generosity of the people who work within the arts and cultural management fields, many of whom are eager to support our recovery efforts here in the territory.
Sometimes we hear the question: why should we care about the arts, historic preservation and cultural resource recovery in the Virgin Islands when essential institutions such as our hospitals and schools need all the attention they can get right now?
I admit, as an arts administrator, cultural advocate, and curator, I'm a little biased when it comes to this topic. And I don't think that I need to convince most Virgin Islanders of the intrinsic value that our arts and cultural resources have to our community—we experience it through our carnivals, music, food and traditions.
However, we don't always realize the economic benefits of a vibrant arts and culture industry, even as we must be careful not to focus solely on what these things can provide the territory financially. More intangible benefits like a boost in civic pride and an empowered, confident community are incalculable. We must convince our government leaders that investing in our arts and cultural assets can benefit all.
The Virgin Islands is one of the few jurisdictions under the U.S. flag that has never done a comprehensive arts & economic development study. Globally, the arts — including folk arts, crafts, dance, theater, visual arts, media arts, performing arts, music, cultural institutions, historical & heritage programs, literary arts, architecture, and design – drive hundreds of billions of dollars of economic growth. Yes, Billions of Dollars!
Here are just a few statistics from a variety of different sources including the Americans for the Arts, the American Alliance of Museums, and the National Endowment for the Arts, just to name a few:
Cultural & heritage tourism is the largest growing segment of the tourism industry, comprised of over 100 million cultural travelers each year.
Seventy-six percent of all U.S. leisure travelers participate in cultural or heritage activities such as visiting museums. These travelers spend 60 percent more on average than other leisure travelers.
Governments that support the arts find that for every $1 invested in museums and other cultural organization, $5 is returned in tax revenues.
There are approximately 850 million visits each year to American museums, more than the attendance for all major league sporting events and theme parks combined.
For every direct job at a museum, an additional job is supported elsewhere in the economy. This is higher than many other industries.
Can you imagine if we converted some of our old unused buildings in our historical towns into museums or cultural institutions? How about a Carnival museum or maritime museum? Or turn parts of the old Hovensa facilities into a sculpture park?
The nonprofit arts and culture industry annually generates over $135 billion in economic activity, supports more than 4.1 million full-time jobs and returns over $22 billion in local, state and federal tax revenues.
Arts and cultural production constitute 4.32% of the entire U.S. economy, a $698 billion industry, more than construction ($586.7 billion) or transportation and warehousing ($464 billion).13 And 4.7 million workers are employed in the production of arts and cultural goods, receiving $334.9 billion in compensation.
Spending by arts audiences pumps vital revenue into the local economy. When patrons attend an arts event, they may pay for parking, eat dinner at a restaurant, shop in local retail stores. Based on the 151,802 audience surveys conducted by the Americans for the Arts study, the typical arts attendee spends $24.50 per person, per event, beyond the cost of admission. And, nonlocal attendees spend more than twice as much as their local counterparts ($39.96 vs. $17.42).
Arts and culture can play a major role in community development and revitalization by creating new jobs as well as fostering an environment and amenities that attract – and more importantly for us in the Virgin Islands retain — talented young people. Across the world, the role of the arts as an economic engine is growing in acceptance and strength.
I'd like to call on all Virgin Islanders to support the arts in all its manifestations. We must, and can, find innovative ways to bring diversity to our economy and instill a strong sense of place and pride in the Virgin Islands.
Editor's note: Priscilla Hintz Rivera Knight is an independent curator and arts advocate. She recently co-founded the Gri Gri Project, a non-profit arts organization, with writer and photographer David Knight Jr.