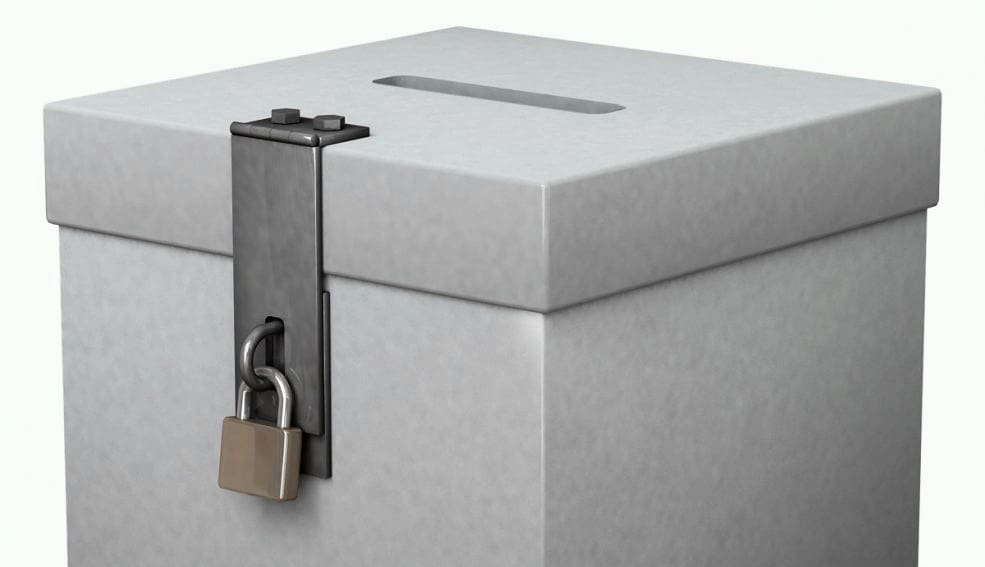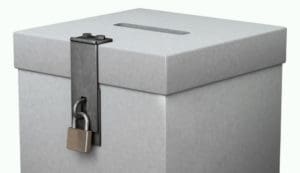 The civic group St. Croix Government Retirees Inc. and its president, Mary Moorhead, are seeking to change V.I. law, circulating a petition for a ballot initiative to split the territory into five districts.
Currently, the territory elects 15 senators, with seven for St. Croix, seven for St. Thomas and one "at large" elected territory-wide, who is traditionally from St. John, although there is no legal requirement for that. The top seven vote-getters in each district are elected, so the final person to be seated may not actually be terribly popular.
No other U.S. territory or state has a similar system for electing legislators.
Under the proposal, the territory would be split into five districts; two on St. Croix; two on St. Thomas and one on St. John. There would still be 15 senators. The St. John district would have one senator and each of the St. Thomas and St. Croix districts would have two senators. Then three senators who reside on St. Croix and three who reside on St. Thomas would run at large, to be elected by all the voters of the Virgin Islands. This would mean six senators would be elected at large.
Only an at-large senator could be chosen to be president of the Legislature.
The initiative proposal also makes slight changes to senatorial allotments. Under current law, each senator has a base allotment of 2 percent of the Legislature's budget – or $400,000 per year – for office expenses and personal assistants. Senate officers get additional amounts. The initiative proposal makes slight changes to the language of the current law to account for the changes in how senators would be elected and officers of the Legislature chosen.
An op-ed from Moorhead explaining their goals appears in the Source Opinion section.
Under the federal Revised Organic Act of 1954, an update of an earlier federal law, Virgin Islanders can change local law or recall a locally elected official through the initiative and recall process. If a ballot initiative is approved, it is the law of the territory and the Legislature and governor have no say in the matter.
There have been several recall efforts of senators and members of the board of elections and one effort to get an initiative on the ballot.
The hurdle of petition signatures and votes is high and to date, no V.I. recall or initiative effort has been successful. Most never get on the ballot.
In 2001, the St. Croix Chamber of Commerce abandoned a lawsuit to try to enforce a referendum to reduce the size of the Legislature and tried to get an initiative on the ballot to do the same thing. The referendum passed but was non-binding and the Legislature declined to make the changes. After months of effort, the initiative drive came up short on signatures.
In 2003 there were two unsuccessful recall efforts. Teachers unions and others tried to recall Gov. Charles Turnbull but failed to get enough signatures. And opponents of the Legislature's approval of slot machines called "video lottery terminals" on St. Thomas that year, despite V.I. law saying "any electronic … device" that enabled gambling could only be licensed on St. Croix, tried unsuccessfully to recall senators involved in the vote.
A 2007 to recall St. Croix senators for voting for big raises for themselves late at night at the end of 2006 also failed to get enough signatures and the raises and senators remained. Today, thanks to that legislation, the territory's senators and governor are among the highest paid in the nation.
A 2012 recall effort against several members of the St. Croix Board of Elections for allowing Alicia "Chucky" Hansen on the ballot despite her federal tax convictions was the first ever to get onto the ballot. It fell short at the polls.
Federal law makes it difficult for recall and initiative efforts to be approved. For an initiative, first you need 1 percent of the voters of each legislative district just to circulate petitions. Then you have 180 days to get signatures from at least 10 percent of the voters of each legislative district or 41 percent of all voters. Once on the ballot, an initiative is approved only if both a majority of those voting vote in favor and if "a majority of the voters of the Virgin Islands vote on the initiative."
Recall requirements are very similar but not identical.
Since in any given election a portion of voters do not vote and many voters do not bother with down-ballot races or ballot questions, that majority of all voters can be difficult to capture.
In 2014, for example, there were no initiatives but there were two referendums: one on medical marijuana, which won handily, and one to increase senators' terms of office, which lost handily. Each got a total of about 18,000 votes, both for and against. That was out of almost 28,000 ballots cast and 51,000 registered voters. If those had been initiatives, they would have needed almost 26,000 voters to cast votes on the question.