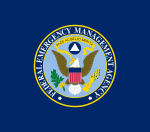 Disaster Recovery Centers (DRCs) will close permanently on Feb. 27. They will reopen at the same locations on the following day, Feb. 28, as Emergency Home Repairs VI Walk-In Centers where survivors can sign up for help with home repairs.
To receive emergency repair assistance:
A survivor's home must be the primary residence.
The survivor must have a FEMA registration number.
The home must have been damaged by hurricanes Irma or Maria.
The Emergency Home Repairs VI Program is funded by the Federal Emergency Management Agency (FEMA) and administered by the Virgin Islands Housing Finance Authority.
For more information, call 844-813-9191, visit www.ehrvi.com, or go to a Disaster Recovery Center.
Even after the DRCs close, representatives from FEMA and the U.S. Small Business Administration will continue to be available at the three centers.
The following DRCs continue to be open through Feb. 27 before they reopen as Walk-In Centers on Feb. 28. They will be open from 8 a.m. to 5 p.m., Monday through Friday, and 9 a.m. to 2 p.m., Saturday:
St. John: Cruz Bay at the U.S. Virgin Islands Legislature, St. John Annex, 1D Cruz Bay
St. Croix: Frederiksted at the Rotary Club West, 40 KA-KD Estate LaGrange
St. Thomas: Charlotte Amalie at Tutu Park Mall, 4605 Tutu Park Mall, Suite 233
Once the DRCs close, survivors can check on the status of their FEMA registration at www.DisasterAssistance.gov or by calling 800-621-3362. Individuals who have a speech disability or hearing loss and use TTY should call 800-462-7585 directly. Those who use 711 or Video Relay Service (VRS) may call 800-621-3362.