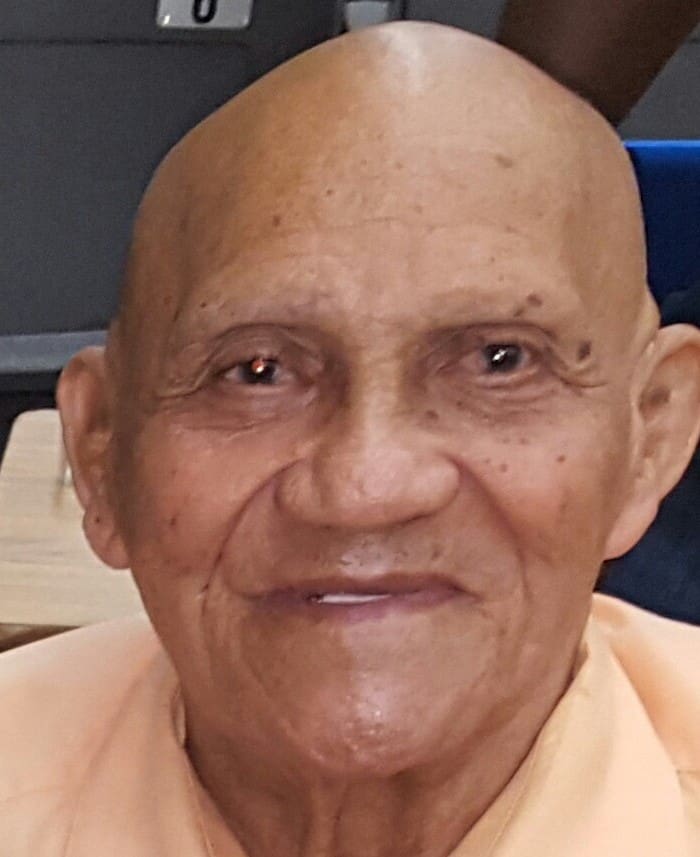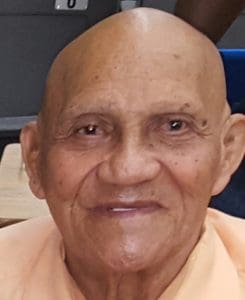 Aurio A. Correa died on Monday, Jan. 15, at the age of 90 in Puerto Rico.
Aurio A. Correa is survived by his wife, Joyce E. Benjamin Correa; sons: Daniel Correa Sr., Miguel Correa, Delphine H. Correa, Omar Brown Jr., Wilfred Henley, Burton Henley and Gilbert Fleming; daughters: Luz Correa Chesterfield, Ana Correa Parson, Monee' Parris Richards, Stephanie Henley and Natasha Wright; sons-in-law: Ray Chesterfield Sr., Kelvin Parson and Adeyemi Richards; daughters-in-law: Besty Correa, Brenda Resto Correa and Cleone Henley; and brother, Alphonso Correa.
He is also survived by sisters: Carmen Correa Smith, Ursula Correa Asencio, Adela Correa and Adelina Correa; brothers-in-law: Deacon Wilfredo Acosta, Glen (Kwabena) Davis, James Francis, James Benjamin and Fernando Asencio; sisters-in-law: Irene Acosta, Genny Benjamin, Cecilia Benjamin and Elizabeth Benjamin; 26 grandchildren; 47 great-grandchildren; 30 great-great-grandchildren; and nieces, nephews and other relatives too numerous to mention.
Relatives and friends are respectfully invited to attend first the viewing that will be held from 5-7 p.m., Thursday, Feb. 15, at Celestial Chapel Hurley Funeral Home. The second viewing will be held from 7:45-8:45 a.m., Friday, Feb. 16, at Celestial Chapel Hurley Funeral Home. Mass will follow at 9:30 a.m. at Sts. Peter & Paul Cathedral. Interment will follow at Western Cemetery No. 1.
Arrangements are under the care of Hurley Funeral Home and Cremation Center of St. Thomas, St. John and St. Croix.