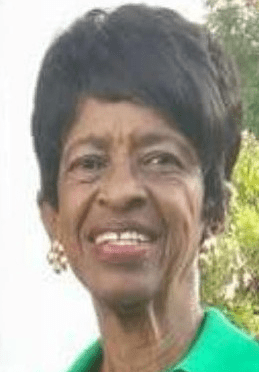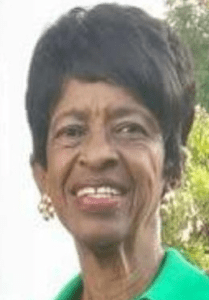 Almarina Patricia Lindesay Palmer of St. Thomas died on Jan. 2 in Georgia.
She is survived by her son, Erwin A. Muhammad; daughter, Almarie E. Arrindell (aka Rita); son-in-law, Pastor Eddie A. Arrindell; brother, George A. Lindesay (aka Bimbi); sister, Charlene V. Clendinen; brother-in-law, Christian D. Clendinen; nieces: Charmaine D. Hanley and Yvette Y. Lindesay; nephew-in- law, Wingrove S. Hanley II; and grandchildren: Nicole M. Arrindell, Marshae' D. Palmer, Adrian M. Arrindell, Kadra Muhammad, Kalimah Palmer and Yamin Palmer.
She is also survived by great-grandnieces and a great-grandnephew: Wingrove S. Hanley III, Caya M. Hanley and Laila S. Hanley; great-grandson, Braedyn E. Joseph; great aunts: Caroline Challenger and Helen Francis; great nephew-in-law, Sidney Challenger; cousins: Genevieve Moorehead and Theodora Moorehead (aka Tuts); special friends: Ura M. Gosha, Joycelyn Gumbs, Leon Lenhardt, Maria Lett, Loretta Lloyd, Erna Williams; and a host of other family and friends too numerous to mention.
Relatives and friends are respectfully invited to attend the first viewing from 5-7 p.m., Thursday, Jan. 18, at the Celestial Chapel – Hurley Funeral Home. The second viewing will be held at 9 a.m. and the funeral service at 10 a.m., Friday, Jan. 19, at Memorial Moravian Church. Interment will follow at Memorial Moravian Cemetery, Hospital Ground.
Persons wishing to send tributes for the booklet may email to office@hurleydavis.com by 4 p.m., Friday, Jan. 12.
Arrangements are under the care of Hurley Funeral Home and Cremation Center of St. Thomas, St. John, St. Croix and Tortola.
For online condolences and directions, please visit www.hurleydavisfuneralhome.com