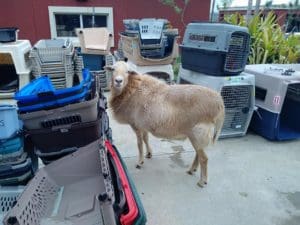 Someone took Humphrey the sheep, the mascot of the Humane Society of St. Thomas, from the shelter Tuesday night and they want him back.
"Humphrey is a mascot for the shelter and a big deal around here. He is so very loved and we are all deeply wounded and worried," Terrie Pantusco, owner of Caribbean Saloon, Pure'ly Paws & Six Fifteen, said in a letter asking for help. Pantusco volunteers with the Humane Society on St. Thomas.
The cage was found unlatched and wide open, and Pantusco says Humphrey would never voluntarily stray far from the shelter.
"There is also no indication whatsoever that he was attacked by another animal. We all feel 100 percent that he was purposely taken," Pantusco said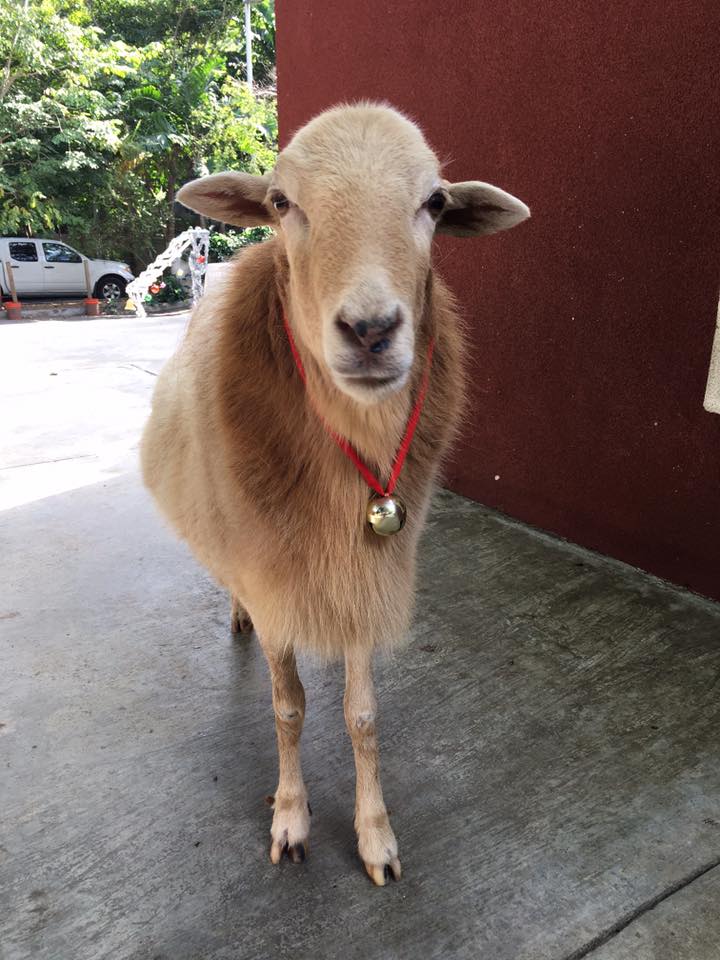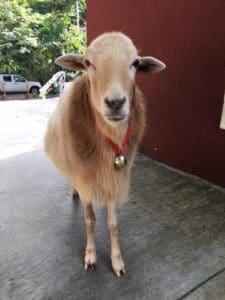 Humphrey is a Barbados sheep and was found badly injured several years ago in a resident's pool, where he had sought shelter after being attacked by wild dogs. The Humane Society picked him up and with love and vet care he survived. He is extremely domesticated and spoiled rotten, hand fed, the society's news release said.
"This is not something any of us take lightly whatsoever and for someone to break into his cage at the shelter, the very ones who are there to protect animals, well, it's just incomprehensible. We have all been in tears all day and even Kenny Chesney's team has been involved and trying to assist in finding him."
There is a reward of as much as $1,500 for Humphrey's safe return.
Anyone who knows the whereabouts of Humphrey the sheep can call Pantusco at: 340-998-4012 or 561-405-1570, or call Humane Society shelter manager Rhea Vasconcellos at 340-643-0796 or the St. Thomas Humane Society at 340-775-0599.