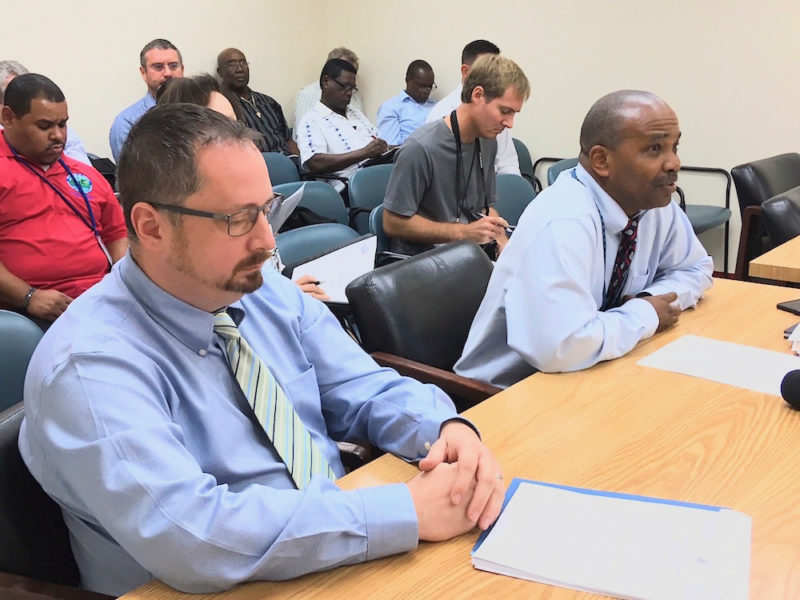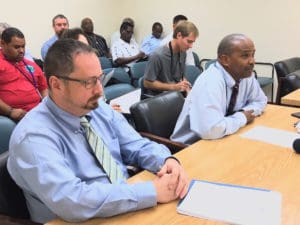 The Christiansted casino will expand within Caravelle Arcade, but the V.I. Casino Control Commission on Friday denied its owners, VIGL Operations LLC, an extension to their gaming license by pending completion of 75 hotel rooms.
VIGL had been granted last February a one-year casino license to operate a Class Four casino with as many as 70 slot machines in the Hotel Caravelle. The license required the casino be attached to a hotel with 75 rooms and banquet facilities for 400 people. The license also called for a 60 percent reinvestment of next cash flow in 10 years.
At the 2016 hearing, Lance Griffith, VIGL chief operating officer and vice president, said the company was negotiating to purchase property adjacent to Caravelle Arcade to expand the hotel and build a banquet room.
At Friday's hearing, however, Griffith said the negotiations with the property owners "were not proceeding as hoped," so the company explored other ways to meet the casino requirements by August 2018.
In November, VIGL bought the King Christian and the Company House hotels with 41 and 36 guest rooms, respectively. Both hotels need major renovations, especially the King Christian, according to Griffith. The cost of the hotels was not disclosed, but Griffith said VIGL paid $1.1 million in back taxes for the hotels.
"We're not giving up on building new hotel rooms," he added.
Violet Anne Golden, VICCC chair and chief executive officer, told the Source the company still intends to buy and build on the adjacent land.
Under questioning from VICCC commissioner Usie Richards, Griffith said the company considers the open space in the lobby of the Caravelle Hotel and the adjacent Rum Runners restaurant as fulfilling the banquet facility requirement and that Company House contains a conference room able to hold 80 to 100 people – meeting those requirements.
The Casino Commission, however, did not agree the purchase met the 75-room requirements for granting a permanent gaming license.
"The law requires the rooms to be renovated or completely rebuilt. They have until August, but they don't qualify now," for license renewal, VICCC attorney Andrew Simpson said. "I don't think it's appropriate to grant a permanent license at this time because they haven't met the requirements."
Richards, agreed, pointing out the adjective used in the law is "renovated, which means past tense."
Richards and Golden decided to wait six months before granting VIGL a permanent casino license and operations certificate.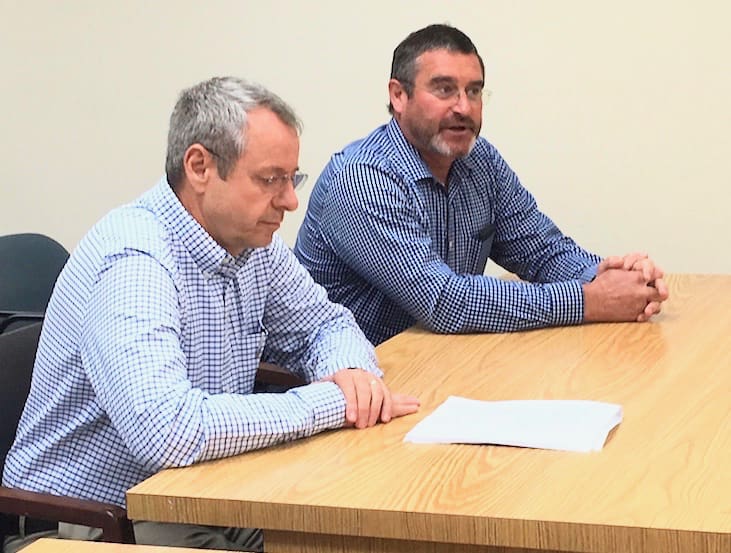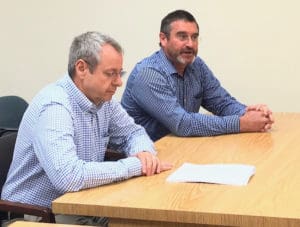 The other VIGL request was approved, with modification, by Golden and Richards: The company has leased a storefront in Caravelle Arcade, formerly occupied by the Johanna Banana retail shop, to retrofit the space and add 40 more slot machines in order "to meet customer demands," Jason Williams, general manager, said. They hope to open the small space Feb. 1 with four to eight additional employees. The commissioners requested a copy of the lease and approved 35 slot machines for the new location.
The VICCC agenda allocated time for the two casinos to update commissioners on hurricane damage and renovation.
Representatives from Divi Carina Bay Resort and Casino told the two commissioners their facilities sustained significant damage from Hurricanes Irma and Maria while VIGL said their property suffered little.
Anton Kuipers, Divi general manager, said the casino laid off 144 employees, leaving a staff of 28. Andreas Conhoff, general manager of the Divi hotel, said only 40 out of 200 rooms are being used and 100 of 125 employees have been discharged. All employees are receiving unemployment compensation, and were given $800 and continue to receive health insurance and retirement benefits.
Both managers said they could not estimate the damage to their facilities and that they have been promised some interaction from their insurance companies before the end of January. Local contractors have estimated six to eight months to rebuild, given access to materials, etc., Conhoff said. Kuipers said they would be ready to start construction as soon as they get insurance commitments.
Golden speculated the Divi hotel and casino "would probably open for Christmas" and Richards asked if they projected any income in 2018. Neither manager had an answer. Kuipers said he hoped the commission would grant a one-year renewal of the casino's license but Richards and Golden voted for a six-month renewal with progress reports after three from the companies.
VIGL representatives said the downtown hotel and casino sustained minimal storm damage – ceiling tiles, doors, supplies.
Richards also questioned VIGL representatives about the Randall "Doc" James and Clinton Phipps racetracks. Williams said VIGL doesn't have possession of the racetracks and that there is no agreement with the V.I. government. Griffith said an application has been submitted to CZM for the St. Thomas facility, but St. Croix's track sustained more hurricane damage and is being worked on by architects. He hopes to have a CZM application in two weeks. Nothing can be done until the CZM applications are approved, he said.