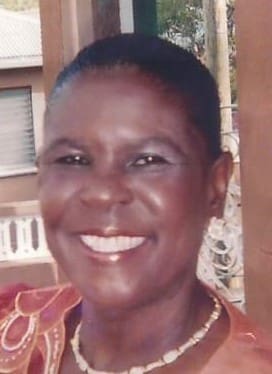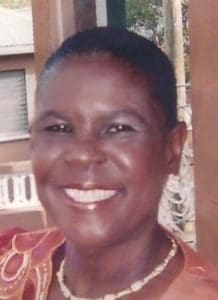 Venetta A. Clarke died on Nov. 22 at her residence. She was 76 years old.
She is survived by her daughter, Myka V. Callender-Smith; grandchildren: Jamyka, Jhared and Jhamane Smith; son-in-law, James O. Smith; brothers: Paul Clarke (N.Y.) and Leroy Clarke (U.K.); adopted sister, Audrey T. Smith; adopted brother, Roy Smith; adopted children: Chairese Krigger and Godfrey Webbe; and sisters-in-law: Dorine Clarke, Vivian Clarke, Vivian Herbert Clarke and Elaine Clarke.
She is also survived by nephews: Orville, Lynell and Oral Nolan, Sylvester, Everson, Ralston and Spencer Clarke, and Elvis Scarbourgh; nieces: Carmen Nolan Christopher, Hyacinth Nolan, Sylvia Clarke-Williams, Patricia Clarke-Simon, Jessica, Vanessa, Anita, Jenylyn Clarke and Alistine Sutton; cousins: the Byrons, the Swanstons; special great nieces: Angela Skeete and Chennel Nolan; and special great-great nephew, Jahsi O'Loughlin.
Other survivors include special friends: the Callender family, the Willis family, Olivine Leerdam, Eleanor Cerge, Clemencia Ramirez, Phylis Francis, Juanita Saddler, Helena Tapia, Milton Frett, Mavis Dale, Valaria Skeete, Levi Farrell, Sr., Avis Hanley Blackman, Christine Hodge, Nora Wallace Sam Freeman, Rita Hendricks, Riise Richards, the staff of Ebenezer Gardens, Masika Hodge, the caretaker; as well as other family and friends too numerous to mention.
Relatives and friends are respectfully invited to attend the viewing at 9 a.m. and the funeral service at 10 a.m., Monday, Dec. 4, at Christ Church Methodist Market Square. Interment will be cremation.
In lieu of flowers, please send contributions to The Charlotte Kimelman Cancer Institute at Schneider Regional Medical Center.
Arrangements are under the care of Hurley Funeral Home and Cremation Center of St. Thomas, St. John, St. Croix and Tortola.
For online condolences and funeral directions, please visit us at www.hurleydavisfuneralhome.com