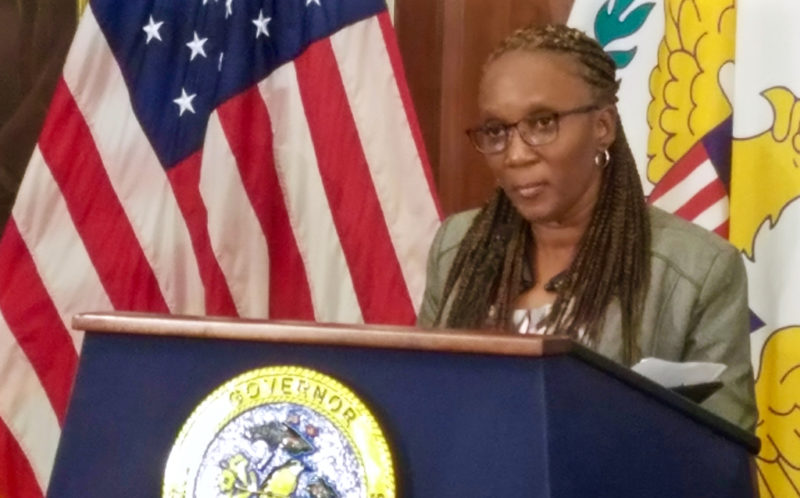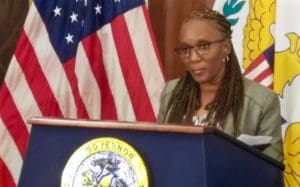 The U.S. Virgin Islands has been approved for $23 million in Disaster SNAP (Supplemental Nutrition Assistance Program,) which would cover 38,000 qualifying residents, Commissioner of Human Services Felecia Blyden reported Friday.
Speaking at the regular hurricane recovery update news conference Friday in St. Croix's Government House, Blyden said those who are already on SNAP do not need to apply or qualify for the program separately.
Applications will be accepted from 7 a.m. to 6 p.m. this Monday through Thursday and from Nov. 13 to Nov. 15 at the following locations:
– St. Croix: Mars Hill, Cardiac Center, Richmond Senior Center;
– St. Thomas: UVI, Frenchtown Evangelical Church, Tutu Park Mall;
– St. John: Department of Human Services multipurpose building.
DSNAP benefits will provide two months of supplemental dollars for replacement food. Criteria will include territorial residence and hurricane losses of food or loss of income during the time of the disaster for each affected area.
Those on St. Thomas and St. John will be able to claim DSNAP benefits for either Hurricane Irma or Hurricane Maria, but not for both. Those on St. Croix will only be able to claim DSNAP benefits for Hurricane Maria.
The time periods are Sept. 4 through Oct. 3 for losses from Hurricane Irma and Sept. 14 through Oct. 13 for Hurricane Maria.
Blyden also said that if individuals lost their jobs due to the hurricanes, they should apply for regular SNAP benefits. 891 new households have been added to the SNAP program since the hurricanes occurred. Funds will be delivered on EBT cards.