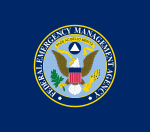 These are the most often asked questions and answers about surviving Hurricane Irma and Hurricane Maria.
Q: Where can I get true, reliable information about FEMA's disaster aid programs?
A: Straight answers and plain facts are available from the disaster assistance program experts on FEMA's Help Line. Call 800-621-3362 (TTY 800-462-7585) to learn about the programs or to register for disaster assistance. You can speak with multilingual experts from 7 a.m. to 11 p.m. local time, seven days a week.
Q: Is it hard to register for FEMA disaster assistance?
A: Not at all. You may register at www.DisasterAssistance.gov or call 800-621-3362 (TTY 800-462-7585). Those who use 711-Relay or Video Relay Services may call 800-621-3362. Virgin Islanders who live on St. Croix, St. John or St. Thomas (including Water Island) should register as soon as possible.
Q: I don't have power or phone service yet. Is there any other way to register?
A: Yes, there are two avenues. You can visit a Disaster Recovery Center (DRC) to speak directly with a FEMA recovery specialist and get registered. One DRC is open at the Old Post Office on St. Croix and additional DRCs will soon open on St. Croix, St. Thomas and St. John. FEMA Disaster Survivor Assistance Teams also are making their way through the islands to visit survivors in person and help them register.
Survivors with access to the internet can locate a DRC in their area at: https://asd.fema.gov/inter/locator/home.htm.
Q: What kind of help does FEMA provide?
A: Federal disaster assistance helps eligible applicants with emergency home repairs, uninsured personal property losses and medical, and dental and funeral expenses caused by the disaster. It also helps cover other disaster-related expenses and other needs. FEMA is working to match our assistance to the specific needs of U.S. Virgin Island disaster survivors. If you have registered with us, you will be contacted about your options.
Q: Why does a FEMA housing inspector need to visit me?
A: The FEMA inspector will verify your disaster-related damages to determine how FEMA and/or our partners can best assist you in your recovery. The inspector will call you to set up an appointment. If they are unable to reach you by phone due to the current communications outages, they may visit your residence without a confirmed appointment. They have FEMA badges, so ask to see it if the inspector does not show it. Inspectors already have each applicant's nine-digit registration number so there should be no need to ask you for it.
Q: Should I wait to clean my home or begin repairs until after an inspector sees it?
A: No, you should not wait to clean your home or begin repairs. Save your repair receipts. You may take pictures of the damage for your records; however, FEMA does not require them for an inspection, and it will not reimburse you for photo supplies.
Q: I already have insurance, should I register for assistance with FEMA?
A: You should register as soon as possible, regardless of whether you have homeowners or flood insurance. Survivors may be eligible for FEMA disaster aid for their uninsured and underinsured losses and damage.
Q: Will FEMA pay my insurance deductible?
A: No, FEMA does not cover insurance deductibles.
Q: Is it true that FEMA is giving U.S. Virgin Islands survivors $500 when they register for assistance?
A: No, FEMA does not provide money upon registration. However, because of the unique situation in the Virgin Islands, FEMA is providing some additional assistance to eligible survivors: Critical Needs Assistance may be available to applicants who have immediate or critical needs due to displacement from their primary dwelling. FEMA provides this assistance on a case-by-case basis depending on the need.
Q: I was living in a rental unit that was damaged during the hurricane. Can renters get FEMA aid?
A: Renters whose homes were made uninhabitable by a disaster may be eligible for FEMA disaster grants, rental assistance and other disaster-related needs.
Q: Are Small Business Administration (SBA) low-interest disaster loans only for businesses?
A: SBA provides low-interest disaster loans to eligible homeowners, renters, businesses of all sizes (including landlords) and private nonprofit organizations for disaster damages not fully covered by insurance or other compensation. You should complete and return the SBA loan application if one is provided. You do not need to accept a loan, but if you are not approved for the loan you may be eligible for additional assistance from FEMA. Applicants may apply online using SBA's secure website at https://disasterloan.sba.gov/ela or call SBA's Customer Service Center at 800-659-2955. Individuals who are deaf or hard of hearing may call 800-877-8339.
Q: Can I get a generator from FEMA or the U.S. Army Corps of Engineers (USACE) to power my residence?
A: FEMA is working closely with USACE to provide industrial-size generators to power critical facilities such as hospitals and schools. FEMA does not provide generators for home use. FEMA has specific criteria for reimbursement of generators for home use and we review all requests for covering this cost on a case-by-case basis. You should apply and submit your receipts to see if the cost is covered.
Q: My family and I evacuated and stayed in a hotel until we could get back to our house. Can I get any money to cover the hotel cost?
A: Maybe. You should register with FEMA and submit your receipts to see if the cost is covered. FEMA reviews each request on a case-by-case basis, and in some situations, we do provide some reimbursement for these costs.
Q: I lost my food because of the power outage. Will FEMA pay for lost food?
A: FEMA's disaster assistance program does not cover food losses. However, voluntary organizations in the disaster area may be able to help you with your immediate need for food.
Q: My vacation home was damaged. Can I get any help?
A: Federal disaster assistance does not cover vacation or secondary homes. However, if there are occupants of your secondary home they should apply for their Personal Property losses.
Q: Is it true immigrants do not qualify for federal assistance?
A: Applicants must be a U.S. citizen, non-citizen national or qualified alien to be eligible for FEMA grants. However, aid may be available if someone registers on behalf of a child in the home who is a U.S. citizen, non-citizen national or qualified alien.