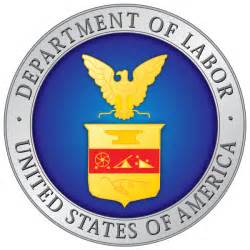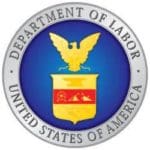 As with Hurricanes Irma and Harvey, the U.S. Department of Labor (USDOL), in cooperation with the territories and local partners, is setting aside funding, making grants to assess workforce needs and providing additional regulatory flexibilities in the U.S. Virgin Islands and Puerto Rico in response to Hurricane Maria, according to a press release issued on Thursday by USDOL.
U.S. Secretary of Labor Alexander Acosta has directed the department to assist the residents and businesses in affected areas; the department will continue to work cooperatively with the territories to assess needs as they develop. The department has taken the steps set forth below.
"My thoughts and prayers are with all those affected by Hurricane Maria," Secretary Acosta said. "The Department of Labor is deploying resources to assess workforce needs. Throughout our history, Americans have shown resilience during times of hardship. We are strong, and we will come together to help our fellow citizens in need."
Labor Department activities to assist states and territories include:
The Employment and Training Administration (ETA) will continue to provide Disaster Dislocated Worker Grants to assess workforce needs. The disbursement of funding will be determined as needs are assessed by the territories and local partners.
ETA is assisting in administering Disaster Unemployment Assistance for the U.S. Virgin Islands and Puerto Rico. This assistance may also become available to other jurisdictions impacted by Hurricane Maria if additional disaster declarations are made.
ETA and the Department's Office of Disability Employment Policy will make funding available from Disability Employment Initiative grants to provide services, medical equipment, and other resources to individuals with disabilities who are affected by this year's hurricanes.
As it did in response to Hurricanes Harvey and Irma, the Employee Benefits Security Administration (EBSA) is temporarily waiving certain requirements and deadlines related to retirement plans and group health plans, and is coordinating with other federal agencies that regulate employee benefit plans on relief for employers, other plan sponsors, and plan participants and beneficiaries affected by the hurricanes. For example, EBSA is working with the Internal Revenue Service to make it easier for workers to get loans and distributions from 401(k) and other retirement plans and to give employers more time to file the Form 5500 Annual Return/Report for their employee benefit plans.
The Office of Federal Contract Compliance Programs is temporarily suspending select federal contractor requirements, allowing businesses involved in hurricane relief the ability to prioritize recovery efforts.
The Veterans Employment and Training Service (VETS) is working with its grantees to identify flexibilities and additional funding needs for its programs, including the Departments of Labor for Puerto Rico and the US Virgin Islands; affected Homeless Veterans' Reintegration Program grantees; and the affected military bases where the Transition Assistance Program's Employment Workshops are provided. VETS' staff stands ready to offer assistance to employers, members of the National Guard and Reserves, and members of the National Disaster Medical System and Urban Search and Rescue service who may be deployed in support of rescue and recovery operations.
The Wage and Hour Division will be triaging all calls in the affected areas to continue to provide uninterrupted service to workers and employers.
The Office of Labor-Management Standards (OLMS) plans to issue a special enforcement advisory that would temporarily ease reporting and other regulatory burdens on labor organizations, labor relations consultants, and employers affected by Hurricane Maria. Advisories will be sent by email to OLMS and Department stakeholders.
The Occupational Safety and Health Administration (OSHA) is helping employers keep their workers safe during cleanup and recovery operations by providing many hurricane and flood resources.
Most OSHA programmed enforcement actions will cease in the affected areas to avoid disrupting recovery operations. An OSHA Emergency Response Team will provide compliance assistance.
OSHA is actively engaged with the National Response Team and the interagency response to the hurricane and flooding. It is working with the Federal Emergency Management Administration, the Environmental Protection Agency, the Department of Homeland Security, and other federal agencies to coordinate strategies for the recovery.
Public Service Announcements emphasizing the need to work safely in English and Spanish will be broadcast in affected areas during recovery efforts.
As the severity and geographical extent of the damage becomes known, DOL will monitor activities and take additional actions as necessary.