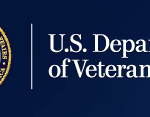 The Veterans Administration (VA) Caribbean Healthcare System (VACHS) emergency management officials are actively monitoring Hurricane Maria as it continues its general path toward the area. Due to anticipated severe weather associated with the storm, the operating status of the VA Caribbean Healthcare System has been modified:
San Juan VA Medical Center
Inpatient services will be fully operational for patients admitted for care; however, all outpatient services will be closed beginning 2 p.m. on Tuesday, Sept. 19 through Wednesday, Sept. 20.
Patient visitations at the hospital will not be permitted starting at 2 p.m., Tuesday, Sept. 19, through Wednesday, Sept. 21.
Employees required to work at the San Juan VA Medical Center starting 2 p.m., Sept. 19 through Sept. 21 are asked to park at one of the multilevel parking garages.
Outpatient Clinics
St. Croix CBOC – Will close from Tuesday, Sept. 19 through Wednesday, Sept. 20.
St. Thomas – Closed until further notice
All clinics and services impacted by closures are expected to be reopened or restored by Thursday, Sept. 21, unless communicated otherwise.
For updates on the operational status of all VA Caribbean Healthcare System facilities, visit: www.caribbean.va.gov/emergency
Veterans impacted by closures will be contacted by VA staff to reschedule their appointments as soon as possible. In the event of a medical and mental health emergency, veterans are encouraged to dial 911 or visit the closest emergency room. Note: VA Caribbean Healthcare System's facilities are not designated as hurricane shelters.
The following are the shelters opened by the Government of the U.S. Virgin Islands:
St. Thomas-St. John District
Lockhart Elementary School
Bertha C. Boschulte Middle School
Charlotte Amalie High School
St. John
Guy Benjamin School in Coral Bay
Bethany Moravian Church (the Julius Sprauve School on St. John is being evacuated)
St. Croix
Educational Complex
Canegata Ballpark facility
Herbert Grigg Home
In addition, the VA has activated the Pharmacy Disaster Relief Plan through Heritage Health. Eligible patients with Veterans Health Identification (VHIC) in need of an emergency supply of medications can go to any retail pharmacy open to the public with a written prescription or active VA prescription bottle (not older than six months and with refills available) to receive a 10 day supply. This does not include controlled substances.
Heritage Health's customer care representatives can be reached at 1-866-265-0124, option 1. The telephone line is open for veterans from 8 a.m. to 10 p.m., Monday through Friday, and 9 a.m. to 6 p.m., Saturday and Sunday.
If a veteran is displaced, has lost his or her medication, or no longer has a written prescription or bottle, he/she can contact the Health Resources Center at 1-877-752-0650 to speak with a representative. The representative will qualify the request by asking a few questions and provide the veteran with a prescription number.
Visit www.ready.gov to learn about disaster preparedness kits, family emergency plans, and more.
Additional Resources:
787-641-7582; 1-800-449-8729; www.caribbean.va.gov
Pharmacy: 1-877-737-8820
Appointment Call Center: 1-877-737-8820
Veterans Crisis Line: 1-800-273-8255