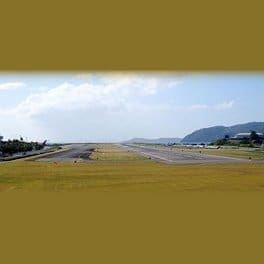 Commercial flights will resume at the Cyril E. King Airport on St. Thomas once the Transportation Security Administration (TSA) is fully functional, according to V.I. Port Authority Executive Director David Mapp. Damage to the roof is preventing TSA from operating its equipment; repairs were hampered further by today's heavy rains.
Local officials will meet with TSA and the airlines Sunday to determine when normal operations will resume, Mapp said on Friday.
Humanitarian and military flights are scheduled for this weekend. Scheduled charter flights from major airlines are expected to begin Monday.
Those with travel reservations are advised to contact their airline for updates on schedule changes.