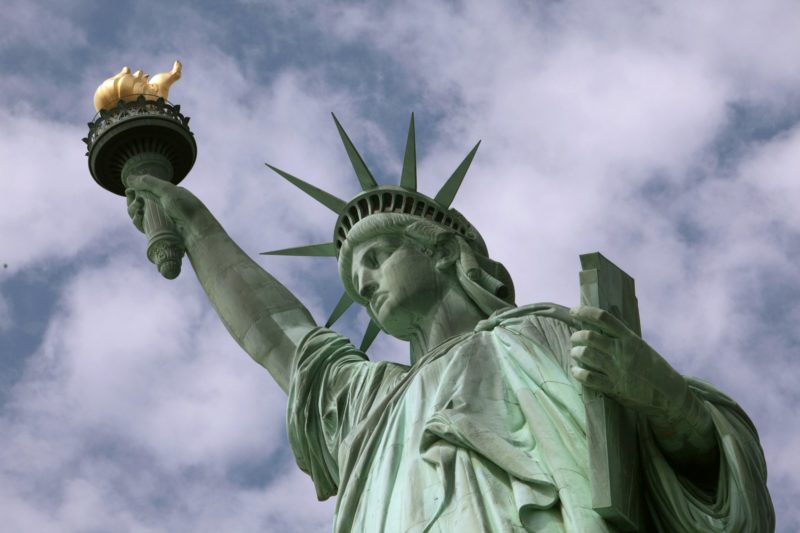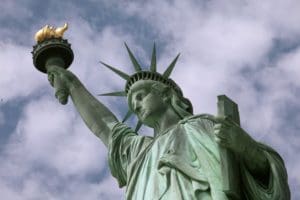 "… Give me your tired, your poor, your huddled masses yearning to breathe free."
Familiar? It comes from Jewish New York Poet Emma Lazarus, whose words rang proud and true in 1903 when they were inscribed on a plaque in the inner wall of Lady Liberty's pedestal.
Lady Liberty: our famed colossus that represents us as a beacon for freedom, hope, and opportunity. A symbol of who we are as a people, forged through a commitment to emboldening diversity, striving for inclusion, and built to tread a path for those yearning for a brighter future in our lands.
Emma would be ashamed to see no more than a 114 years later her words and her dream dashed by an American president whose legislative pursuits are propped up through fear mongering, intimidation, racism, and xenophobia.
A president who mocks the core values we fought and continue to fight for every day. A president who forgets that the very tenets of our democracy were built by those who ventured here from faraway lands searching for better horizons. A president who neglects the fact that our very citizenry is defined and united through diversity, not homogeneity.
This president thinks this nation would be better off through legislating xenophobia. That we would be better off sticking to an action plan that pivots us towards isolationism. That we would be better off forgetting that as a superpower we have an obligation to help those who desire a chance to enter and empower our country. That we would be better off listening to those who wish only to turn us into a "pure-bred Americans" vs. "everyone else" based society.
Well I say no, Mr. President.
This president believes that stemming the tide of legal immigration pivots our country towards victory. Well I say no. He believes that reducing foreign workers in our country will spur economic growth and reduce unemployment. Well I say no. He says it is a moral imperative to save our nation from economic collapse by targeting foreign workers striving to become Americans themselves. Well I say no. We did not become an economic powerhouse by our own hands, sweat, and ingenuity alone. No, without bright minds immigrating to our country for the sole purpose of exercising their creative freedom and technology prowess, our country, Mr. President, would be teetering on the cliff of economic stagnation.
Our nation is better than this. The American people are better than this. The American Presidency "used" to be better than this. Emma certainly believed so.
Members in Congress, listen to Lady Liberty one more time and soundly reject the Reforming American Immigration for Strong Employment (RAISE) Act before it ever reaches the House and Senate floors. If for no other reason than to live up to the one phrase that still makes us a proud, patriotic, and welcoming nation:
"… Give me your tired, your poor, your huddled masses yearning to breathe free."