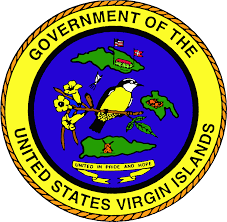 The Department of Licensing and Consumer Affairs (DLCA) alerts consumers — primarily job-seeking students — about Vector Marketing LLC. and reports about questionable business practices. Virgin Islands residents have been receiving letters and e-mails promoting summer employment beginning at $17/hour for accepted applicants. There have also been reports of promises to give workforce skill development and a live interview at a location in the district of choice. However, Vector's claims of job recruitment have been unsubstantiated to date.
As far as Web reviews, Vector Marketing is a marketing company promoting direct sales of cutlery on behalf of CUTCO®. CUTCO® is represented as a company that sells knives and other cutlery throughout the United States and its territories. Accounts have alleged that Vector Marketing LLC. attempts to attract high school and college students by offering a well-paying part time job as a ploy to have them invest in the cutlery sales as independent distributors.
This practice is considered deceptive because the promised job opportunity is used to ultimately persuade students into purchasing cutlery kits sold by CUTCO®, a Vector Marketing client.
Individuals would sell purchased products to the public without any direct compensation from Vector Marketing LLC.
"Technically, an individual that was to benefit from using the Vector Marketing LLC job placement would be a self-paid entrepreneur. This would actually cost the individual since they would now have to obtain the proper licensure in order to sell these products. On the other hand, the age of recruits may also be an issue when considering labor laws," the DLCA Commissioner said.
Vector Marketing, LLC. and CUTCO® are not licensed to do business in the U.S. Virgin Islands.
For more information or to file complaints, contact the Department of Licensing and Consumer Affairs. Send e-mails to info@dlca.vi.gov or call the Consumer Protection Services Unit on St. Thomas at 714-3522 or on St. Croix at 713-3522.