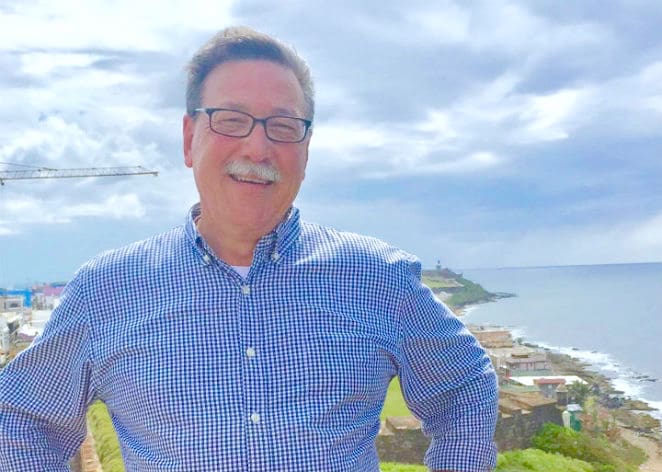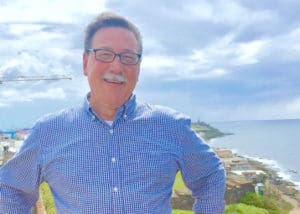 The U.S. Senate Committee on Energy and Natural Resources will hold a hearing Thursday to consider Doug Domenech, President Donald Trump's nominee for assistant secretary of insular affairs within the Department of the Interior.
Trump nominated Domenech in June. According to the Interior Department, Domenech has support from V.I. Gov. Kenneth Mapp as well as the governors of the other insular territories under the auspices of Insular Affairs.
A Virginia resident whose family hails from Puerto Rico, Domenech worked for a pro-fossil fuel think tank funded by the oil industry; the Texas Public Policy Foundation, for several years immediately before being tapped by Trump for his current post. Before that, he was Virginia Secretary of Natural Resources under Republican Gov. Bob McConnell. He is a strong proponent of fossil fuels who asserts that man has very little role in climate change and that climate change is not a major concern.
"Domenech's experience serving former Interior Secretaries Gale Norton and Dirk Kempthorne, his passion for the people and priorities in the islands, and his previous service in state and federal government combine to make him the ideal candidate for this position," Interior Secretary Ryan Zinke said in June, when Domenech's nomination was announced.
At the time, Domenech said he looked forward to working with the representatives of the insular territories.
"People living on these often remote islands face unique challenges relating to economic development, national security, and environmental issues, and it's important that our neighbors and fellow Americans feel confident in the U.S. government to help address these challenges," Domenech said.
The Office of Assistant Secretary Insular Areas coordinates federal policy for the U.S. territories of American Samoa, Guam, the U.S. Virgin Islands and the Commonwealth of the Northern Mariana Islands. In addition, the Office is responsible for administering and overseeing U.S. federal assistance to the freely associated states of the Republic of the Marshall Islands, the Federated States of Micronesia, and the Republic of Palau.
Domenech is a senior advisor to Zinke and Zinke's appointee to the Advisory Council of the Conservation Trust of Puerto Rico. During the George W. Bush presidency, Domenech was White House liaison and deputy chief of staff to secretaries Norton and Kempthorne.
Along with years of service in Insular Affairs – which has a a $400 million budget, staff of 35 and six field offices – Domenech is a former executive director of the National Center for Home Education and a former director of Forestry Programs for the American Pulpwood Association, a national trade association.
He is also a critic of what he has called "environmental alarmists," and has said carbon dioxide is a "trace greenhouse gas. " On whether man is causing climate change, Domenech has written "(p)erhaps but in very small ways. But the overarching consensus remains the climate change we are experiencing is by no means catastrophic."
The petroleum industry advocates the view that climate change is minor and that little can be done. The overwhelming majority of scientists throughout the world, working for hundreds of independent universities and institutions, say it is serious and primarily caused by man-made carbon dioxide emissions, in large part by the burning of fossil fuels such as petroleum and coal. One 2013 study found that of 13,950 articles in peer-reviewed journals between 1991 and 2012, only 24 rejected the conclusion that man-made carbon dioxide emissions are the cause of global warming.
In 2015, the Texas Public Policy Foundation launched the Fueling Freedom Project, led by Domenech, with the aim "to build a coalition to combat the Environmental Protection Agency's proposed Clean Power Plan, which represents a federal takeover of the entire U.S. system of electric generation."
At the time, Domenech said the Fueling Freedom Project "will redefine the public conversation around fossil fuels, and especially their positive role in society. In addition we will build a multi-state coalition to push back against the Federal Environmental Protection Agency's legal overreach with the Administration's Clean Power Plan."
Thursday's hearing will also consider several other Interior Department and Energy Department nominees.