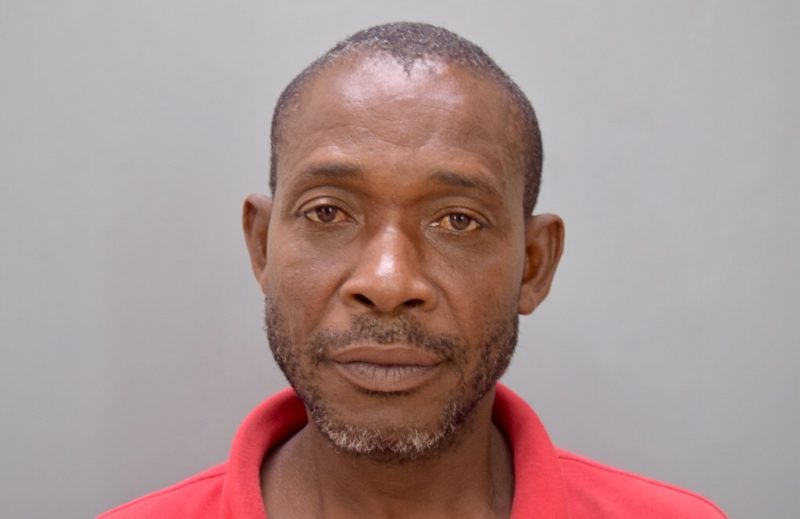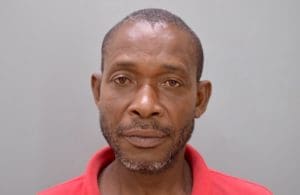 Detectives from the V.I. Police Department's Major Crime Unit on Tuesday arrested 53-year-old Robert "Herbie" Moore and charged him with murder in a stabbing that resulted in a death.
According to the VIPD report, at approximately 1:50 p.m. May 17 the 911 center received a report that a man had been stabbed around Back Street by the gut, or Gutte's Gade.
Detectives talked with the victim at Schneider Regional Medical Center. The man, later identified as 50-year-old Ronald Kern of Estate Bellevue, had been admitted with puncture wounds to his chest. He told police he had been involved in a verbal altercation with an unknown woman when a male he knows as "Herbie" approached him and assaulted him by stabbing him.
On June 9 Mr. Ronald Kern succumbed to his injuries at the Schneider Regional Medical Center, and this case was upgraded to a homicide.
Detectives from the Major Crime Unit on Tuesday contacted Moore around the area of General Gade. He was transported to the Criminal Investigation Bureau, where he admitted to stabbing Kern but said the stabbing was an act of self- defense.
Moore was arrested and charged with first-degree murder, first-degree assault, and third-degree assault. Moore was remanded to the Bureau of Corrections Detention Center.