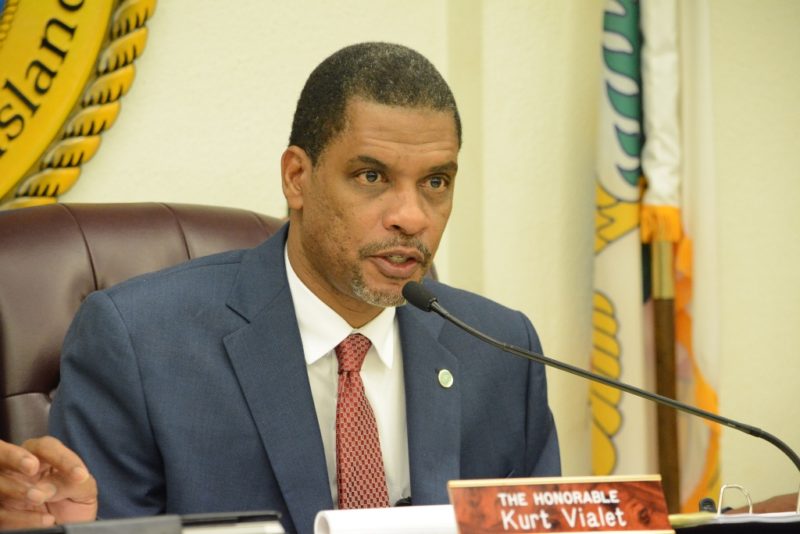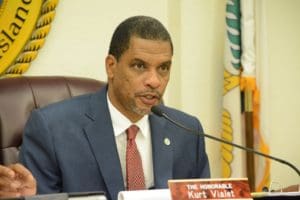 The V.I. Senate is ready to get down to the nitty gritty of reviewing and approving the territory's 2018 fiscal year budget. Now all they need is – a budget.
Under Virgin Islands law, the governor is required to submit a budget for the coming fiscal year by the end of May. But Gov. Kenneth Mapp delayed, saying because of ongoing fiscal problems he needed more time to get a clear picture of the territory's finances. Mapp said he expected to present a budget proposal by the end of June.
It's now July 18.
Sen. Kurt Vialet, the chairman of the Senate Finance Committee, on Tuesday, announced that the budget review process will begin July 26 with an overview, but he acknowledged there is a missing piece of the puzzle.
"Although the proposed budget has not been received from the Office of the Governor, we expect that it will be delivered by the end of this week," Vialet wrote in his statement.
The budget hearings are expected to run through the end of September.
"I am looking forward to a robust, productive series of finance budget hearings," Vialet said.
Sen. Dwayne M. DeGraff on Tuesday indicated that other members of the Legislature are also feeling restless about the lack of a spending plan for the territory. In his own news release, DeGraff called on Mapp to send down his proposed budget so that senators can begin acting on it.
"With approximately two months left before the new fiscal year begins on Oct. 1, Governor Mapp has yet to release the promised budget. By law, the governor is supposed to provide the Legislature with the budget by the end of May," said DeGraff, a member of the Finance Committee.
DeGraff said he joins with his minority colleagues, who had publicly expressed concern regarding the late submission of the budget, in urging the governor to submit it.
"We don't need to continue in the practice of last-minute deliberation of measures," said DeGraff. "This is something he knows that he has to provide to the Legislature each year. We need adequate time to hold hearings with the different agencies and to act on the budget as a body. It's not fair to us nor to the people we represent."
The territory is facing an ongoing budget crisis. On Monday, a major credit agency, Finch Ratings, announced it is maintaining a negative watch status on V.I. bonds, currently categorized by the agency as "non-investment grade." The V.I. also faces a large structural deficit and an inability to borrow. The current year's budget had as much as a $110 million deficit at one point, although belt tightening and tax increases have reduced that.