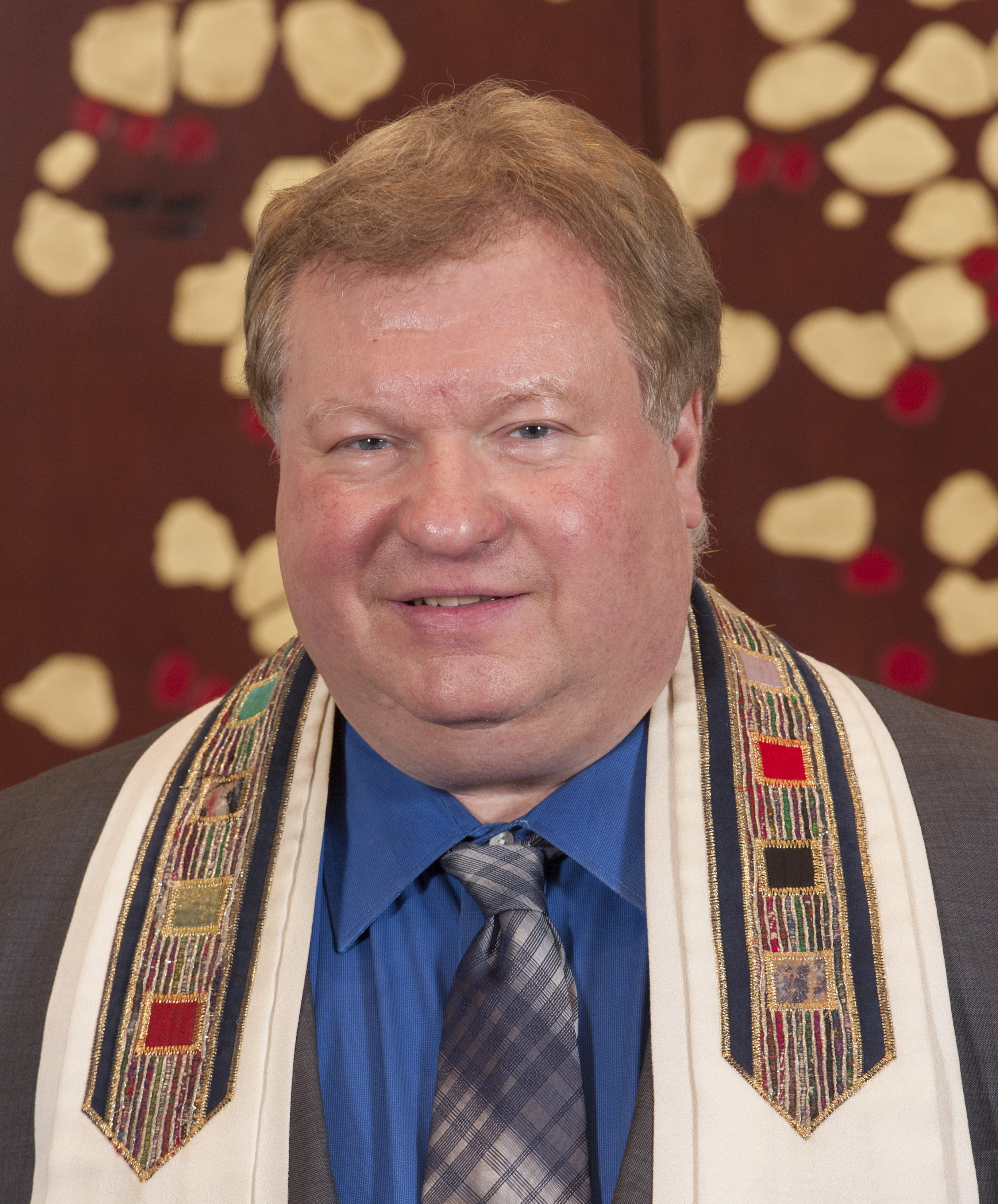 The Hebrew Congregation of St. Thomas is delighted to announce the arrival of Michael Feshbach as its new rabbi, beginning in July.
Rabbi Feshbach comes to the congregation having served, most recently, as the Senior Rabbi of Temple Shalom in Chevy Chase, Maryland. Prior to his time there, he served congregations in Boca Raton, Florida, Erie, Pennsylvania and Buffalo, New York. During his 16-year tenure in the Washington DC area, he helped shape a congregation which came to be known for innovative educational outreach and creative worship experiences, as well as for its diversity, including acceptance of intermarried, same sex, adoptive and multi-racial families.
Redefining a sense of who "looks" Jewish, the congregation sometimes resembled a mini-United Nations. Temple Shalom, at Rabbi Feshbach's initiative, also played a pioneering role in sponsoring a Syrian refugee family recently arrived in the United States. Recalling the close cooperation that almost saved many lives in the 1930's, when the Legislature of the Virgin Islands attempted to create a haven here, Rabbi Feshbach is proud of leading his former community to become "a Jewish congregation, working with a Christian social service agency, to welcome a Muslim family to this country." The family, who had "met no Jews" in their lives before these efforts, has formed a close bond with the synagogue and its members.
The goal of Rabbi Feshbach's work has been to create a Jewish community open to exploration and connecting the congregation to the wider world, as well as supporting the spiritual journeys of the members. Rabbi Feshbach is a Senior Rabbinic Fellow at the Shalom Hartman Institute of Jerusalem, a prestigious pluralistic multi-denominational community at the cutting edge of Jewish scholarship in the contemporary world. He is a distinguished contemporary Reform Jewish Scholar recognized for his numerous publications, articles and lectures.
Rabbi Feshbach intends to bring his depth of experience and energy to the Hebrew Congregation of St. Thomas where all will be welcome. His hope is to create a space "where energy and ideas flow together, and to be a place where a thousand flowers bloom." He is excited by the unique history of the St. Thomas congregation, as well as its special place in the community and the way its story has been woven together with the development of the island. Rabbi Feshbach and his wife, Julie Novick have two sons, Benjamin and Daniel, both of whom are in college, and a daughter, Talia, who is a junior in high school.