Most large government agencies are starved for funds, not overfunded. But if we look closer, there may be room for surgical cuts that can move the deficit in the right direction and set an example by leading from the top. It is possible to have bloat and waste while struggling to meet urgent needs.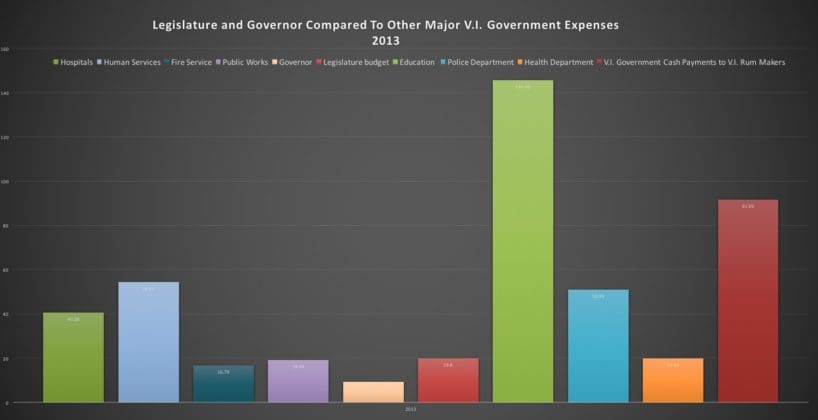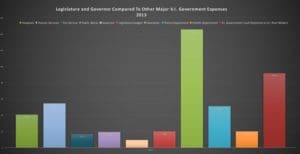 Although most V.I. government employees are not well paid, those at the top do very well. Department commissioners are very well paid. Contracted consultants do very well. The governor's salary is one of the highest in the nation, set by Act 6905 in 2006 at $150,000 per year, despite serving one of the smallest – and least wealthy – jurisdictions. The governors of 38 states somehow manage to get by with less than the V.I. governor.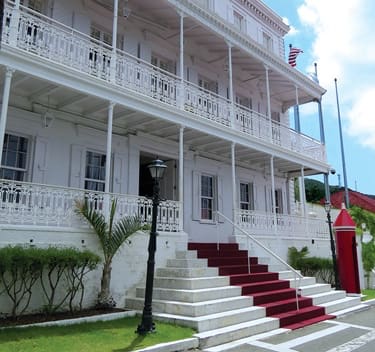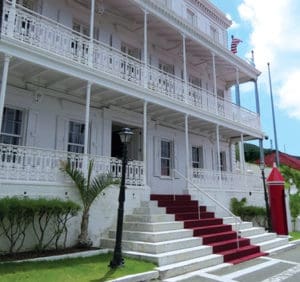 The current governor, Gov. Kenneth Mapp, in particular has a reputation for free spending, buying $80,000 luxury vehicles so he can be driven a few miles at a time around St. Thomas in style, spending office funds on restaurants, shopping and extensive hotel stays at the St. Thomas Ritz Carlton and abroad.
Although he has taken many steps to reduce waste, cut spending and increase revenues, asked recently if he was willing to take a pay cut, Mapp recently said he doesn't know if he's "willing to do that."
"Everyone keeps asking me that question, and I suspect that question is driven on symbolism because I don't know what you ought to pay the governor or the members of the Legislature, and I would only recommend you go to a Constitutional Convention and make that decision as a community," Mapp said at a press conference in March. Reflecting on when he took office, he continued, "You gave me the most broken, broke government with the most destroyed infrastructure system. I asked for the job, I'm happy to have it, but you extract about 16 to18 hours out of the day out of me and you debate with me where I eat, where I sleep, how I ride, and you expect delivery and now you come and you say, 'Now I want you to cut your pay.' I don't know what the symbolism of that is, I don't know what the reality of that is, but I thank the good Lord in heaven that it's above my pay grade and I don't have to take on that responsibility." (See: "Not Willing to Take a Pay Cut, Mapp Says Government Will Have Funds Through September," in Related Links below.)
The symbolism would be to show that you are willing to sacrifice while asking others to sacrifice. To lead by example.
As for pay grade, Mapp is at the very top, paid more than any other V.I. elected official. The post of governor is the highest office in the territory. There is no higher pay grade, unless Mapp was literally leaving the question of whether he should show political leadership in the hands of God. But as Jesus said: "Render unto Caesar the things that are Caesar's; and to God the things that are God's."
The administration has put austerity measures in place. But Mapp vetoed several more, when the Legislature attached them to recent tax increases. Mapp vetoed:
– Prohibiting the use of nonessential government vehicles after the end of the work day;
– Mandating a 30 percent reduction in vehicle use;
– Requiring government cell phones be returned within 30 days;
– Mandating that agencies coordinate with entities that have teleconferencing to meet by teleconference instead of paying for members to travel between islands;
– Prohibiting government officials from staying overnight in hotels on holidays;
– Limiting government fuel use to 10 gallons every two days per car and mandating users of vehicles to maintain fuel logs and turn them over to Property and Procurement for compilation.
The Governor's Office is a tempting place to look for cuts. As Mapp noted, it has symbolic significance. But the Office of the Governor's budget is $9.95 million – up from $8.9 million in the last year of his predecessor, yet small compared to the annual $100 million deficit and a $1 billion budget.
Still, the V.I. Office of the Governor spends more than many much larger jurisdictions and many jurisdictions of similar or smaller size.
The state of Virginia budgeted $5.3 million for the Office of the Governor for 2017, out of a $52.3 billion state budget. That is barely more than half as much as the USVI, for a governor's office that oversees a state government with 103,000 employees – almost the same number of employees as the entire population of the USVI.
Hawaii, a small state that similarly has several islands, budgeted $4 million for their office of the governor for 2018. Hawaii has 1.42 million residents, about 13 times the V.I. population. The Hawaii governor oversees 65,000 employees – more than the population of St. Thomas.
Guam spends $7.8 million for a governor's office for 165,000 residents. The Commonwealth of the Northern Mariana Islands with 54,000 people, about the population of St. Croix, budgeted $860,000 for the Office of the Governor for 2017.
Not everyone literally spent less for their governors offices regardless of size, though. Neighboring Puerto Rico budgeted $18.5 million for their office of the governor for 2015; twice the V.I. budget, for a vastly larger population and government. The state of Montana, with 10 times the V.I. population budgeted $13.3 million in 2017 for their governor's office- only a little more in total and much  less  per resident and taxpayer  than the USVI.
Governors' offices all have to perform similar functions, no matter how small the jurisdiction. It may be a little unfair to compare them on an apple-to-apple basis. But the USVI is certainly not on the low end of the scale.
In the end, in the context of a $100 million-plus annual deficit, even draconian cuts to the Office of the Governor would only shave off a few percentage points. Still, leadership counts for something, and not just symbolically. A hypothetical low level official seeing that even the governor is making sacrifices might decide not to pad his or her overtime after all. Maybe they turn off the lights in rooms not in use and cut back on air conditioning. Maybe they consider paying their own way to a professional conference. Or seeing the governor getting his own while asking others to sacrifice, maybe that person sees no point in going the extra mile to cut expenses. As Eleanor Roosevelt famously once wrote in her diary: "It is not fair to ask of others what you are not willing to do yourself."
Next: Part 9, Hyperactive Legislating
Read the whole series:
How Did We Get Here, How Do We Get Out?
The V.I. Budget Crisis: Part 2, The Hovensa Effect
The V.I. Budget Crisis, Part 3: The GERS Time Bomb
The V.I. Budget Crisis Part 4: Debt or Spending? What To Worry About
V.I. Budget Crisis Part 5: Weren't Rum Funds Supposed To Save Us?
The V.I. Budget Crisis: Part 6, Technology Park Tax Breaks
The V.I. Budget Crisis: Part 7, What About Horse Racing and Casino Gambling?
The V.I. Budget Crisis: Part 8, Gubernatorial BloaThe V.I. Budget Crisis: Part 9, Hyperactive Legislating
The V.I. Budget Crisis: Part 9, Hyperactive Legislating
The V.I. Budget Crisis, Part 10: Chronic Overtime
The V.I. Budget Crisis, Part 11: Education, Where The Big Spending Is
The V.I. Budget Crisis, Part 12: What Else Can the USVI Do To Help? Rationalizing Government Agencies
The V.I. Budget Crisis: Part 13: Finding New Revenues – AirBnB and Marijuana
The V.I. Budget Crisis, Part 14: Medicaid and Medicare
The V.I. Budget Crisis: Part 15, Rum and Congress
The V.I. Budget Crisis, Part 16: Irma and Maria Make A Bad Situation Worse
V.I. Budget Crisis Part 17: Federal Help Is Coming, But Not Enough
V.I. Budget Crisis, Part 18: Honesty Makes the Best Policy
V.I. Budget Crisis, Part 19: Congress Can Still Do a Lot – But If It Doesn't, Brace For Impact