Since legislation that bans single-use plastic bags being given out at the territory's checkout lines went into enforceable effect on April 1, a number of questions have surfaced about the law, and a related lawsuit has been brought against the V.I. Waste Management Authority.
Pueblo Grocery stores' parent company World Fresh Market LLC has filed suit in Superior Court to challenge the Authority's interpretation of the definition of plastic checkout bags as defined in the act. The grocery chain maintains that the compostable/biodegradable bags it's currently providing to customers are in compliance with the law, but Authority officials disagree.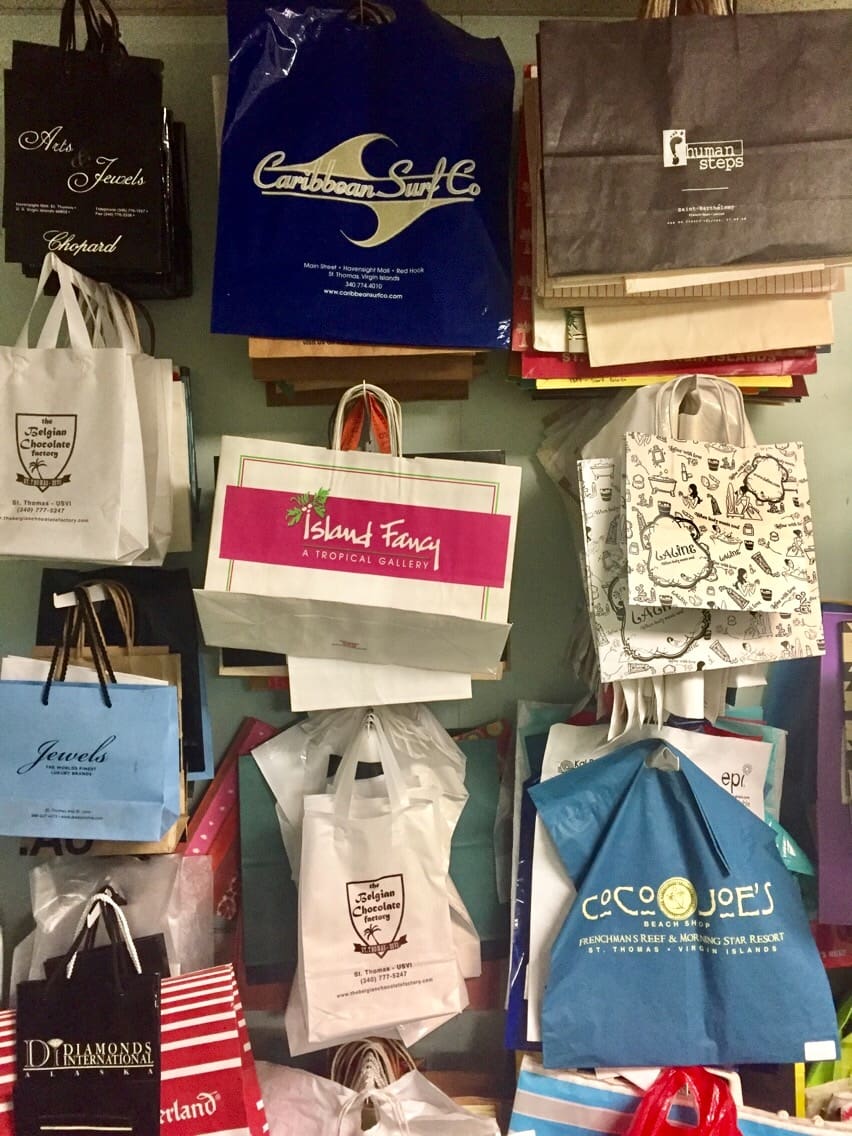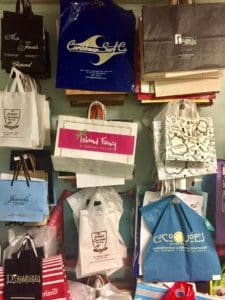 According to the law, a 'plastic checkout bag' "means a carryout bag that is provided by a business to a customer for the purpose of transporting groceries or other retail goods, and is made from non-compostable plastic and not specifically designed and manufactured for multiple re-use." Pueblo's legal counsel said that the wording about a plastic checkout bag being defined as "made from non-compostable plastic," implies that compostable plastic bags are permitted.
Harith Wickrema, chairman of the Waste Management Authority Board, said that the Authority is working to resolve the dispute to prevent a costly court battle and did not have additional information about the status of the case as of Tuesday.
Senator Nellie Rivera-O'Reilly, who sponsored the bill, called Pueblo's lawsuit "disingenuous" and said the company isn't being "a good corporate citizen." O'Reilley said she was surprised that Pueblo would fight the law considering the company entered a plea agreement with the government in 2010 after it faced criminal charges for stealing electricity from the Water and Power Authority. Part of the plea agreement was for the company to use paper bags instead of plastic ones for a period of time, she said.
At the suggestion of the Environmental Protection Agency, O'Reilly said that the part of the bill that said compostable bags would be permitted was taken out, since there is mixed evidence on whether or not these types of bags are actually safer for the environment. In hearings before the bill was passed, the Senate listened to testimony that suggested that compostable bags release toxic chemicals into the environment as well.
During a public meeting about the ban and other upcoming waste recycling legislation, Authority officials and environmentally-minded members of the public reiterated that there's no such thing as a biodegradable or compostable plastic bag, since they break down into plastic microbeads. They said these microbeads can then be washed into the ocean and are commonly ingested by fish.
In the near future, O'Reilly plans to propose an amendment to the bill to clear up some of the loopholes being used by stores to still give out plastic bags. She said she'd like to remove the mention of "non-compostable bags" from the definition of a plastic checkout bag, as well as the part of the bill that allows thicker plastic bags to be issued, which are presumably more reusable that thin plastic.
"The bill should focus on banning plastic across the board at checkout lines where bags are being given out in high volume," O'Reilly said. Kmart has started using plastic bags that are thicker in accordance with what the bill permits, but O'Reilly would like to see an overall ban on plastic at grocery stores.
"No legislation is perfect – this bill is intended to be a framework," O'Reily said, adding that the law was intended to target high traffic stores where millions of bags are dispersed each year. "We want businesses to grow into this legislation. We don't want to cause hardship for any stores, especially small ones," she continued.
In an official statement last week, Wickrema said that, "WMA enforcement officers will visit stores that are reported to be violating the law and will take inventory of existing supplies. As long as bags were purchased and received as of Oct 7th, WMA will consider extending the grace period, as it is never our intention to cause a burden. We will work with each store."
Most people and business owners included would agree that plastic bags are a common source of litter and pose an environmental hazard. No one wants to see or hear of marine life dying from eating plastic. From that angle, even if customers are slightly inconvenienced if they forget to bring reusable bags, they are still on board with a plastic bag ban.
The vast majority of the territory's businesses are working to be in compliance with the new law, to avoid fines and to be environmental stewards, but some question the effectiveness and fairness of the ban as written and implemented. Scott Martin, owner of Caribbean Packaging, testified in favor of and against the law. While his company has a vested business interest in the ban given it supplies many of the territory's businesses with plastic bags, he said that his concerns about the bill aren't self-serving.
"The bill does have some very good points, with great intentions," Martin said, adding, "Sadly, it arrived in its final draft, poorly worded and void of logic."
If plastic bags were "purchased and received" as of October 7, 2016, when Gov. Mapp signed the bill, WMA said it will work with the company to allow them to use the remainder of their plastic bags. But a number of businesses in the territory said they purchase a year supply of bags at one time, and then it takes up to 4 months or so for them to receive the order. To them, making Oct. 7, 2016, the cutoff to have received bags isn't fair.
Because there is an exemption for using bags for prepared food, there's also confusion over what counts in this category. Prepared food is generally defined as food that is readily available to eat. So, are grocery stores that sell prepared food at a deli or salad bar permitted to use bags? Technically, yes.
While plastic bags for prepared food are likely not being given out in volume like they are at chain stores like Pueblo and Kmart, there is still the issue of them ending up in the water or at beaches. Many of the territory's beaches have food trucks that use plastic bags and sell near beaches and the waterfront, for instance.
The bill also leaves room for interpretation regarding what constitutes a reusable plastic bag in terms of how thick the plastic needs to be, which according to the bill is 2.25 mil or thicker.
As stated in the law, a reusable bag is one "with handles that is specifically designed and manufactured for multiple reuse and is made of: cloth or other washable fabric or a durable material suitable for reuse, including plastic that is at least 2.25 mil or thicker."
Many companies, particularly jewelry stores like the ones that line Main Street in Charlotte Amalie, would argue that their bags are reusable, since tourists will use them to carry other items, and that the bags are most often leaving the islands. But still, according to the law, most of the bags don't meet the thickness threshold. Or, they don't meet the new standards for paper bag use.
Martin said the ban did little to acknowledge industry recognized standards and advances in current technology regarding both paper and plastic materials. He said his company is in favor of banning single use, very thin, high-density plastic bags, but that the law goes much further than that. "A machete was used when a scalpel was needed," Martin said.
Because the bag ban is largely referred to as a plastic bag ban, not many know that it also prohibits non-recyclable paper bags. According to the law, a recyclable bag "means a paper bag that is one hundred percent recyclable, contains a minimum of forty percent post-consumer recycled content and displays the words 'Reusable' and 'Recyclable' in a highly visible manner on the outside of the bags."
Some of the of the paper bags that many business have replaced their plastic ones with don't have any labels on them or only have the widely-recognized recyclable symbol. Technically, these bags are illegal but the Authority has made no indication of when they will start enforcing penalties against violators.
Wickrema states that the "Above alone will not eradicate our litter, trash, marine debris issues. It is a mind-set change how we should look at trash."
Unlike the bottle deposit and source separation and recycling bills that the Authority is turning its attention to next, the plastic bag ban is a logical first step toward waste reduction. It's a starting point for encouraging more recycling, and besides the costs of enforcement, there is little operational cost to implement it.
The plastic bag ban does have wide support from the community at large, but a number of kinks still need to be worked out and clarifications made to get everyone, particularly business owners, on board.