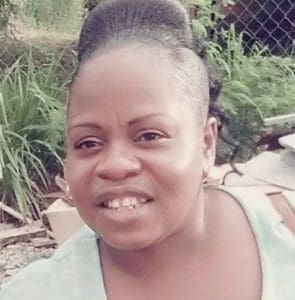 Cornelia Charles of Dominica died April 4 at Roy L. Schneider Hospital on St. Thomas. she was 43 years old.
A first viewing will be held from 5-7 p.m., Friday 21, at Turnbull's Funeral Home. A second viewing will take place at 9 a.m. followed by a funeral service at 10 a.m., April 24, at Holy Family Church. Interment will be at Eastern Cemetery, Smithbay.
She is survived by her daughter, Jerslyn Etienne, Liancia Henderson and Shaniya Henderson; grandson, Jayden Etienne; son- in-law, Jefferson Etienne; sisters: Karen Charles, Martha Charles, Jane Registe and Felomina Charles; brothers: Jeffrey Winston, Johnathan Merrifield, Clement Charles, Phillip Charles, Ronald Charles and Cedric Charles; and nieces: Jessani Winston, Shenna Charles, Cleriessa Charles and Klavia Charles, Aslyne Charles, Ashanti Charles, Collette Charles, Rielle Charles, Sherb Elizze, Taffy Charles and Anya Winston.
She is also survived by nephews: Walson Pacquette, Shem Charles, Sebastian Charles and Yanick Charles; uncles: Alex, Errol, Desmond and Amos; aunties: Maudline, Claudia, Catherine, Joan, Zita, Leoma, Clenaencia and Olivia; cousins: Alebesta Julie, Abigail, Albert, Anderson, Bernard, Frances, Hazel, Sharon, Simon, Elsa; friends: Rosian, Alleyene, Lucia, Marlene, Shantel, Pamela, Roger, Sophia, Valine, Claudette and Miss Rob.
All arrangements are by Turnbull's Funeral Home.