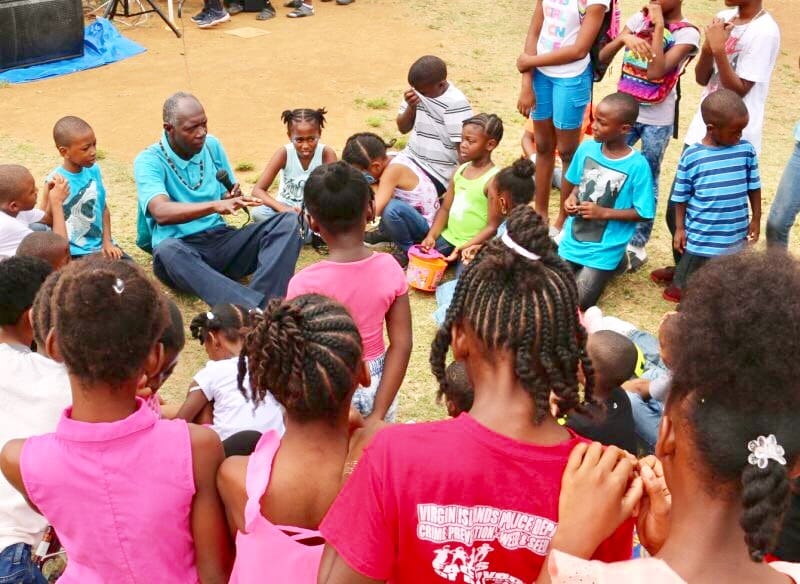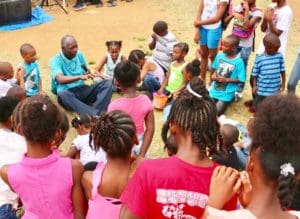 A family cookout held Monday at Joseph Gomez Elementary school gave residents in the area the chance to come out and meet their Virgin Islands Police Department officers.
"Our chief is really about getting into these communities, getting to know the residents and getting them to embrace our officers in a non-threatening way," Jacqueline Freeman, of VIPD's Crim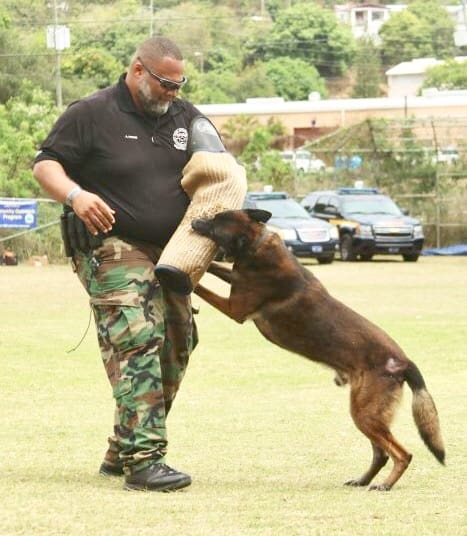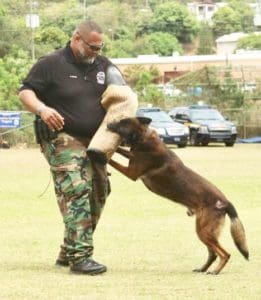 e Prevention Bureau said. Freeman explained that St. Thomas-St. John District Police Chief Jason Marsh spearheaded the initiative out of his office, which also offered several activities Monday for children, including sack races, double dutch and go-carts, all manned by 15 to 20 members of the VIPD.
The Easter cookout has been hosted in the past by the St. Thomas East End Lion's Club, but Freeman said this year, VIPD came on board as a partner and hopes to have other initiatives in the coming months that give officers the
chance to get to know the people in their neighborhoods. In May, the Department will be honoring a group of mothers living in Estate Bovoni, while a barbeque scheduled for June will give VIPD the chance to spotlight a group of fathers in Estate Tutu, Freeman said.
"We're also going to have a one-day basketball tournament that is being coordinated through Crime Prevention and the School Security offices," Freeman said. "For us, it is all about getting to know the residents and having them get to know us so they can come up at any time and talk about their issues."