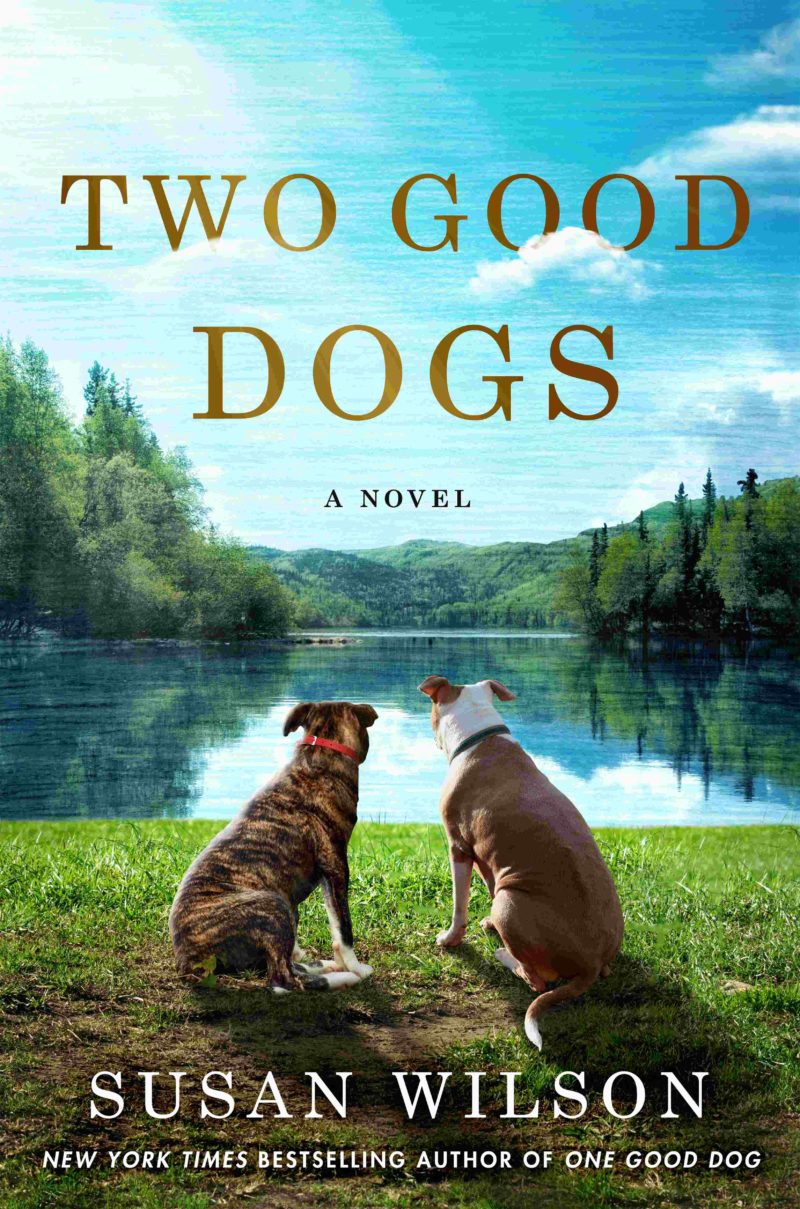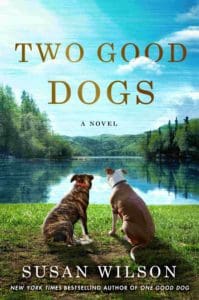 "Two Good Dogs" by Susan Wilson
© 2017, St. Martin's Press, $26.99 / $37.99 Canada, 342 pages
One for the money, two for the show.
Everybody knows that double is better in sales (Buy-One-Get-One!), socks, and help (two hands make light work). It takes two for marriage, a duet, tennis team, and a tango.
And in the new novel "Two Good Dogs" by Susan Wilson, two tails are better than one.
Skye Mitchell knew what she was getting herself into. The first time she saw the LakeView Hotel in the Berkshires, its peaceful surroundings charmed her, yet she couldn't ignore the shabbiness of the rental cabins and the sheer difficulty in just getting there. Still, she purchased it, and though it cost more to run most weeks than it earned, owning the LakeView was a dream come true for Skye, though not for her daughter, Cody.
Cody, in fact, was part of the reason Skye bought the LakeView. After Skye's ex-husband was killed in a drug deal, she needed to get Cody away. The city wasn't the place to raise a child, although 14-year-old Cody didn't see things that way, and she'd become sullen and nasty.
Cody Mitchell hated her life.
Her new school was awful and she didn't fit in. The only friend she'd made was a Goth who called herself Black Molly, which says pretty much everything, and rumors about them hurt. Cody wished she could turn back time, unsee something she saw, and talk to her mother about what was bothering her, but she couldn't. Saying that silence was a matter of life or death wasn't just typical teenage drama.
Escaping to the Berkshires did double-duty for Adam March.
While it was true that he had a client up in the town of North Adams, the LakeView was also a great place to hide from well-meaning eyes, sad-emoji faces, and faux sympathy. Adam had enough of all that after his wife died, and he couldn't get out of town fast enough. All he really needed was his dog, Chance, and room to heal.
Fans of author Susan Wilson's "One Good Dog" – you read that right? – will be pleased that Adam and Chance are back in "Two Good Dogs." But is this new novel twice as good?
Hmm, I didn't think so – not quite – for two reasons.
First, the "secret" that Cody carries is belabored: we learn pretty early what it is and why Cody is mum on it. Wilson does a great job on expressing Cody's fear, but for as much foofaraw that goes with it, the Big Reveal is an abrupt let-down. It's as if we're promised a magnificent gift and we get a gumball prize instead.
Secondly, there are times when Chance is infinitely smarter than the people around him, especially in his verbiage. The pup uses fifteen-dollar words when common speech would've been much more apt. Dogs are smart, of course, but they're not thesaurus-users and that started bugging me.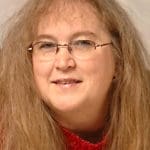 Having said all that, if you loved the first book, how could you possibly miss this one? You can't, that's how, so get ready: sights on "Two Good Dogs" and – Go!
—
The Bookworm is Terri Schlichenmeyer. Terri has been reading since she was 3 years old and never goes anywhere without a book. Her self-syndicated book reviews appear in more than 260 newspapers.