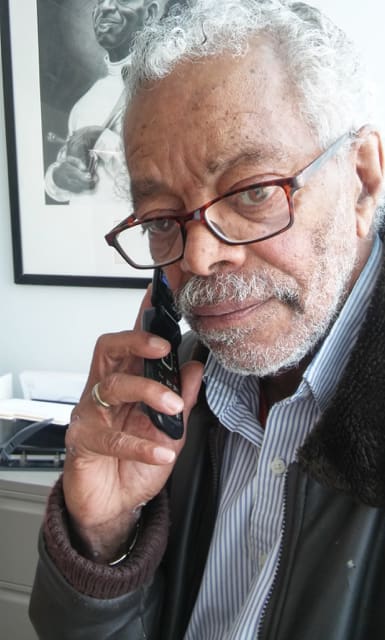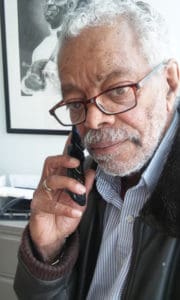 They never married and had no children together, but Anna Heegaard and Peter von Scholten were perhaps the most influential couple in Virgin Islands history – surely they are the best known.
Historians still argue about their legacy and the role each of them played in putting an end to slavery in what was then the Danish West Indies. What all concede is that it was von Scholten, the Danish governor general, who signed the emancipation order in July 1848 and that he and Heegaard, a so-called "free colored" woman of mixed race, had been openly living together in the colony for 20 years.
Heegaard and von Scholten – both individually and together – have been the subject of considerable research and even more speculation.
They are also the sole characters in playwright Clarence Cuthbertson's drama "Dear Anna, Dear Peter" which will be performed at Pistarckle Theater March 3 and 4.
This is an encore presentation, just in time for the Centennial Commemoration of the transfer of the islands from Denmark to the United States. The play debuted on St. John in January 2007, hosted by the National Park, and later that year there were performances at various schools on St. John and St. Thomas, underwritten by the V.I. Humanities Council. The current production is thanks to a $1,000 grant from the V.I. Council on the Arts.
Von Scholten was born in 1784; Heegaard in 1790. The general belief is that their relationship started in or not long before 1828, when she was in her late '30s and he in his mid '40s, and lasted 20 years until political and historical forces separated them.
Caribbean historian Neville A. T. Hall, in an article published in the Caribbean Quarterly in 1976, suggests they probably met years before that. Von Scholten's career in the Caribbean colony began as an ensign on St. Thomas in 1805. He was 21 and she was 15. There's no documentation for such an early acquaintance, but the small island and the even smaller social strata they shared makes it likely.
While Anna's African heritage meant she didn't enjoy the full rights of citizenship afforded Europeans in the colony, she was born into its large "free colored" population. As Hall describes it, her family was one of some means, although not great wealth.
Anna's grandmother, Charlotte Amalia Bernard, had spent many years as a slave before she was freed; Anna's mother, Susanna Uytenahl was "free colored" and Anna's father Jacob Heegaard, was a Danish clerk and customs officer. Records for 1805 (the year after his death) show his heirs in possession of two small estates on St. Croix: Union and Mt. Washington.
At the time Anna and Peter began living together, she was financially secure in her own right; in fact, she once loaned him a sum equal to a few thousand dollars. She had enjoyed several liaisons with prominent men and, as Hall suggests, probably benefitted economically from those. Meanwhile, Peter rose through the administrative ranks, becoming acting governor general of St. Thomas in 1827 and then governor general of all three islands from 1835 to 1848. He was married and had three children, but his family lived in Denmark.
"He was in Denmark, often, for months at a time," Hall wrote. But his primary home was on St. Croix, with Anna.
After renting a couple of places, the couple built Bülowsminde, an estate on the eastern end of St. Croix. Anna managed the home and acted as official hostess for government functions.
"She was basically the first lady," Cuthbertson said. "She ran Government House. She was very influential."
While some scholars point out that Anna owned slaves herself, others credit her with pushing von Scholten to declare emancipation in 1848 – before most of the plantation owners were ready to accept it.
"She was the power or the influence that led him to free the slaves," Cutherbertson believes.
Malik Sekou, who teaches political science and history at the University of the Virgin Islands, holds a nuanced view.
"It was an intimate, deep relationship," Sekou said. "She was his 'significant other.' It's a logical assumption that she had an influence on him."
But von Scholten's decision to declare emancipation when he did was the result of "a combination of factors," he said.
For one thing, "the (West Indies colonial) society's much more complex than people think … It was a much more diversified system," he said. "The freed black population had become a growing force" and while there's no denying the racial roots and overtones of slavery, there were some whites who didn't own slaves and some free blacks who did.
Moreover, emancipation was "inevitable," he said. It was already happening elsewhere in the Caribbean.
It had been declared next door in the British Virgin Islands in 1834, although slaves had to serve an 'apprenticeship' of four to six years before being truly free. France tried several times to end slavery in its possessions and finally succeeded in May 1848, two months before the Danish declaration.
Denmark – and specifically von Scholten – had been moving toward it for more than a decade. One sign came in 1830 when "free coloreds" were acknowledged to have full rights to citizenship.
But slaves were tired of waiting for their freedom to be phased in. There was a real threat of uprising with significant loss of life. The governor would have been anxious to avoid a potential "blood bath," Sekou said.
"The totality of issues must have weighed on von Scholten," he observed.
Certainly the consequences did. He had to flee the islands because of the planters' animosity. He was imprisoned in Denmark and tried for treason, and although he was acquitted, he appears to have emerged from the experience a different man.
"Dear Anna, Dear Peter" purports to tell the story through the lovers' correspondence with one another while he is in prison. The actors read a series of 12 letters.
"Some of them are real," Cuthbertson said. "I fictionalized the rest of it. It's dramatic license."
He is less concerned with historical perspective and more with exploring the dynamics of the relationship.
"This is my story," he said. "And that's why we have the 'talk back' afterwards," in which audience members can ask questions and share their feelings.
The play stars Ayesha Norris and Nicholas Snarski. Performances will be at 8 p.m. March 3 and 4. Tickets are $15 for adults, $10 for seniors and for children. Tickets and more information are available by calling Pistarkle Theater at 340-775-7877 or Brown Bag Tickets at 800-838-3006.