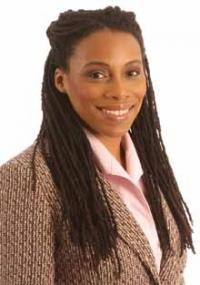 Dr. Marcella Nunez-Smith, associate professor of medicine at Yale University, is the recipient of the prestigious 2017 national Herbert W. Nickens Award for her career work. The award is conferred by the Society of General Internal Medicine, and it honors an individual who has demonstrated exceptional commitment to cultural diversity in medicine or to improving minority health.
The committee chose to honor her as an exemplary member of the Society of General Internal Medicine who has made making minority health and diversity the primary focus of her career.
Awards presented by the Society of General Internal Medicine are rigorously peer-reviewed and demonstrate high honors by this specialty society.
The committee was impressed with her career-long commitment to promoting healthcare equity for vulnerable populations, improving the healthcare work environment for minority physicians, improving the diversity of the health professions, stellar mentoring of students and young faculty, and her role in establishing the national level in the importance of diversity, minority health and health disparities research. She was also recognized for strengthening the healthcare system in low and middle resource countries.
Nunez-Smith is deputy director for Health Equity Research and Workforce Development for the Yale Center for Clinical Investigation, Core Faculty in the Robert Wood Johnson Foundation Clinical Scholars Program, and Research Faculty at Yale's Global Health Leadership Institute.
She is founding director of the Equity Research and Innovation Center (ERIC) at Yale University, with the dual goals of developing and disseminating evidence-based models to narrow health and healthcare inequity gaps and providing research support infrastructure for Yale faculty and affiliated community-based organizations. She holds a BA from Swarthmore College, an MD from Jefferson Medical College and an MHS from Yale University.
Nunez-Smith is from St. Thomas and is a graduate of All Saints Cathedral School.