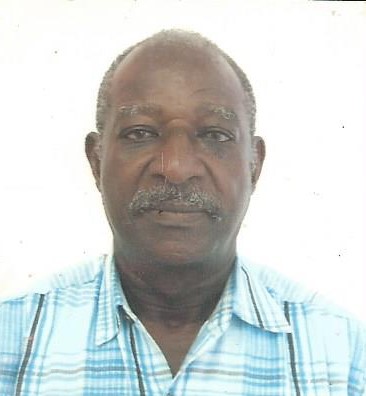 George Patrick died on Dec. 14. A viewing will be held from 5-7 p.m. on Thursday, Dec. 29, at Turnbull's Funeral Home. A second viewing will be held at 9 a.m. followed by a funeral service at 10 a.m. on Friday, Dec. 30, at Christ Church Methodist. Interment will be at Western Cemetery No. 3.
He is survived by his life partner, Helen Hart; children: Valecia Patrick Morris, Carol Akers-Johnson, Patrecia S. Patrick and Coeline E Patrick; stepchildren: Halvor Hart III, Jasmine Hart, Kenneth Thomas, Juliette Williams, Althea Liburd Brown and Jerry Liburd; sons-in-law: Carl Morris, Avon Brown and Henry Johnson; nephews: Edward, William, Stanley, Colis, Johnny, Patrick, Elvis, Leslie Nickeo and Kevin Clemens; and nieces: Debbra Nickeo Caines and Roxanne Nickeo.
He is also survived by grandchildren: Xavier and Xenecia Farrell, Cherecia Patrick, Sharsyce Prentice, D'Shaun, D'Onysha, D'Jahnay, D'Neil James, Camella Lewis, Nathan Jarrett Coker, Keneshia, Kenneth (Jr.), Kia, Kevon and Kendi Thomas, Halvor Hart IV, Devor, Haleem, Aignay, Kmoi, Shamoi, Mekhi, Shavor and Tynasia Hart; and great-grandchildren: Kamaii Jarrett-Coker and Jaden Jarrett-Coker.