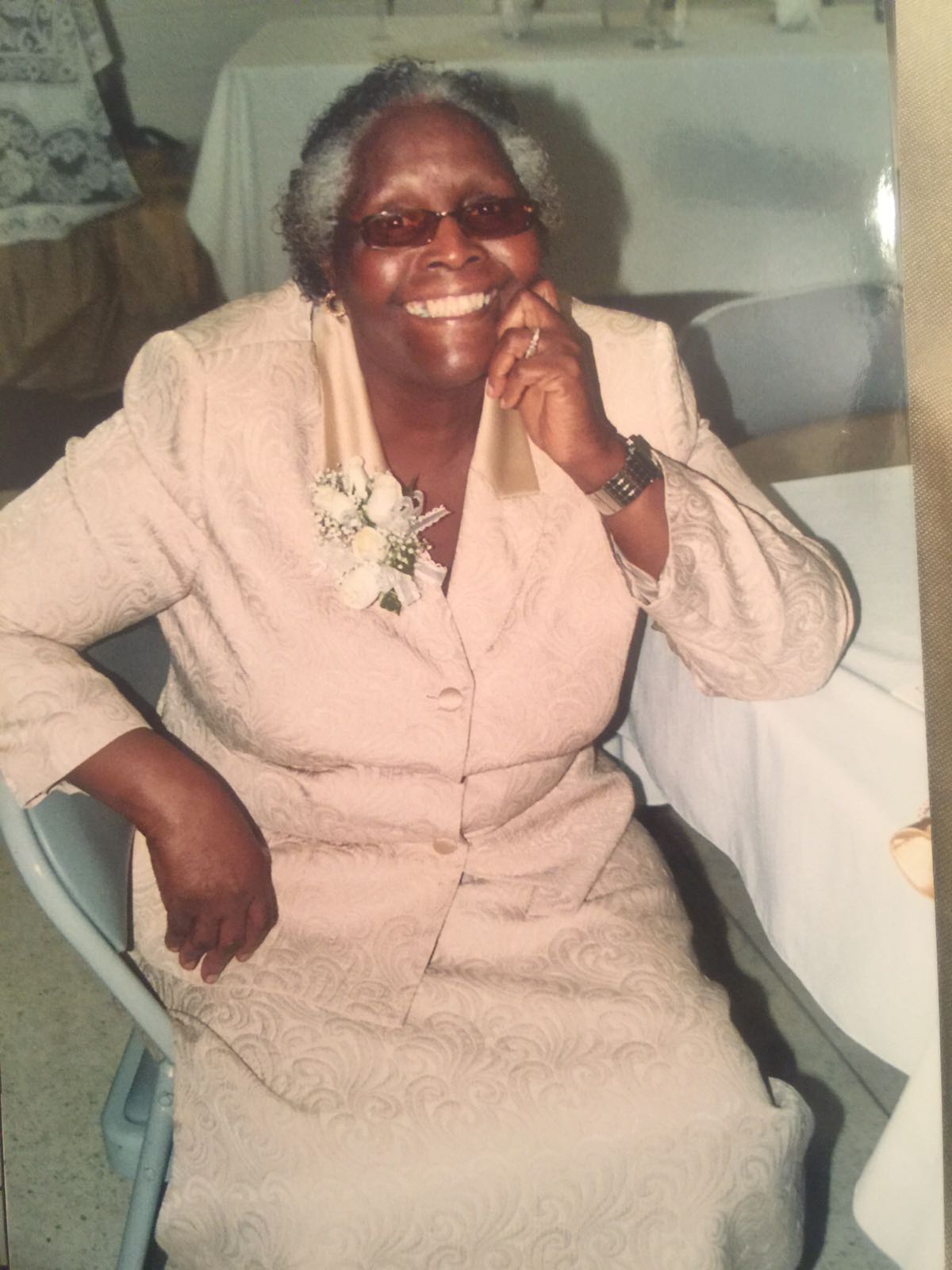 Edita Joshua died.
The first viewing will take place from 5-7 p.m., Monday, Dec 12, at Turnbull's Funeral Home. The second viewing will be held at 8:30-10 a.m. followed by a funeral service at 10 a.m. on Tuesday, Dec. 13, at Lutheran Church of the Reformation. Interment will be at Coki Point.
She is survived by her son, John-Wayne "Peter" Petersen; daughter, Michelle Joshua-Richardson; special friend, Joseph "Joe Meat" Sprauve; sisters: Almira Smith, Zandra A Ritter, Olivine, Coreen and Nytha Brathwaite, and Rena Joshua; brothers: Kenneth Hermon Sr., Liston Brathwaite, Franklin Brathwaite Sr., Austin and Leonard Joshua; uncle, Lionel Hermon; and grandchildren: Wayne and Jamal Petersen, Leslie Joshua, Lyle Ottley, Kadeem and Kalid Thomas and Kamari Young.
She is also survived by great-grandchildren: Rodrick Woods, Kayla and Njla Joshua, Kymoni, Ajai, Nyla, Skyla, Breile and Leah Ottley, Monique, Monica, Julie, Wayne Jr., Nia and Jennae Petersen; and nieces: Isa Shachove, Diane Pinney, Martha Luis, Patricia Phillips, Edith Joshua, Carolynn Hermon-Purcell, Beverly Hermon, Gail Smith, Roxane Ritter-Herbert, Kimberley Ritter, Nia Warner, Ariel Evans, Niekia and Kela Brathwaite, Rashida and Jamila Martin, Chanika Brathwaite, Sharifa DeWindt and Shaness Thomas.
Other survivors include nephews: Kenneth Hermon Jr., Gregory, Gary and Giles Smith, Virgilio Luis, Gregory, Michael and Franklin Joshua, Dale Brathwaite, Franklin Brathwaite Jr., Akil Brathwaite and Nesta Thomas; son-in-law, Demetrius Richardson; sisters-in-law: Alma Hermon, Cheryl and Charlene Brathwaite; brothers-in-law: Wilbur Smith and Rashid Makonnen.
Professional funeral services are entrusted to Turnbull's Funeral Home.