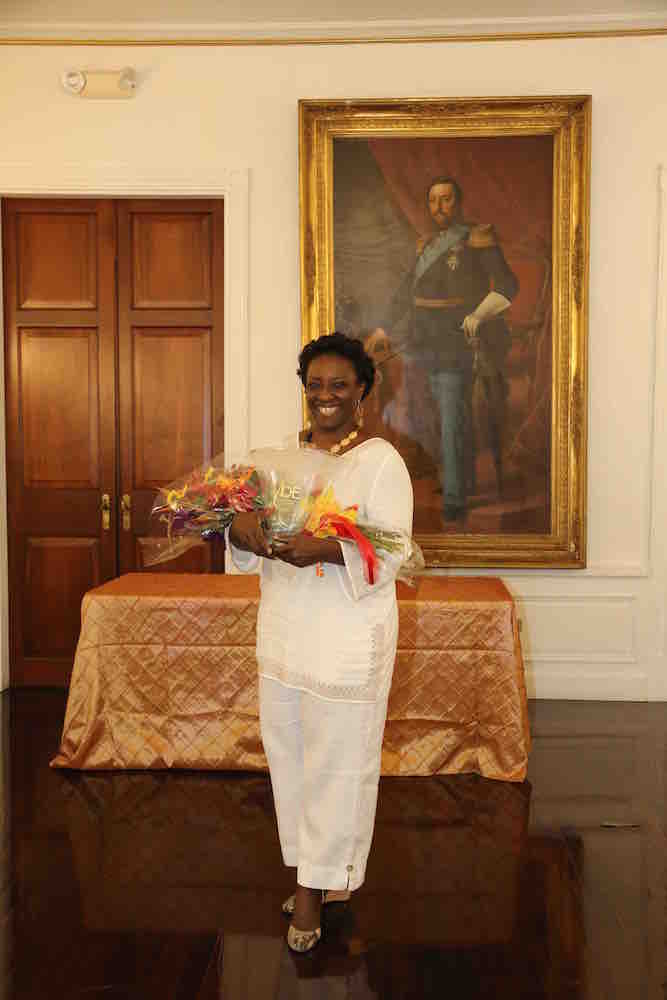 St. Croix Central High English teacher Dinah Browne has been named V.I. 2017 State Teacher of the Year, days after she was named St. Croix teacher of the year on Oct. 30. As State Teacher, Browne will represent the U.S. Virgin Islands both locally and on the national stage.
Browne told reviewers at the Education Department that as a child, she learned two key principles from her mother: First, that no one could take away her education from her and that she should always feel free to express herself. Secondly, she learned that each child has a right to be heard and acknowledged without fear of reprisal. These life lessons were deeply ingrained in Browne early in life, and they provided the foundation of inspiration and validation that later propelled her into her lifelong career as an educator–a path for which she felt predestined.
After graduating in 1991 from Rutgers University with a bachelor's in English, Browne began working as a teacher at a small, private preparatory school on St. Croix, according to the Education Department. While she was eager to infuse her own love of language and learning into her students, she yearned to touch the lives and minds of a greater, more diverse group of students–students with fewer opportunities, students upon whom she might have a lasting, positive impact.
In 1995, a teaching post became available at St. Croix Central High School and Browne happily jumped into the opportunity. In her twenty-one years at Central High School, Browne has taught students in grades 9-12, to include students with disparate abilities. At the same time, the lifelong learner has further honed her teaching capabilities by obtaining a master's degree in 2004, and more recently, an educational-specialist degree in 2016.
Browne never wavered in her belief that her calling was to become a teacher. She continues to believe that every child can learn and that education is light, and the absence of it is darkness. It is her intention to transport her students into the light by having each cultivate a greater understanding and appreciation for his or her place and purpose on earth. Browne continues to assert that it is each student's inalienable right to be recognized, to be heard and to be acknowledged.